What Kinds of Blister Packs Fusion Strike Have
There are 4 kinds of fusion strike blister packs available to get, each individual blister comes with a different sword and shield promo card to collect and some pokemon TCG packs between 1 to 3 depending on the version.
Fusion Strike 1 Pack Blisters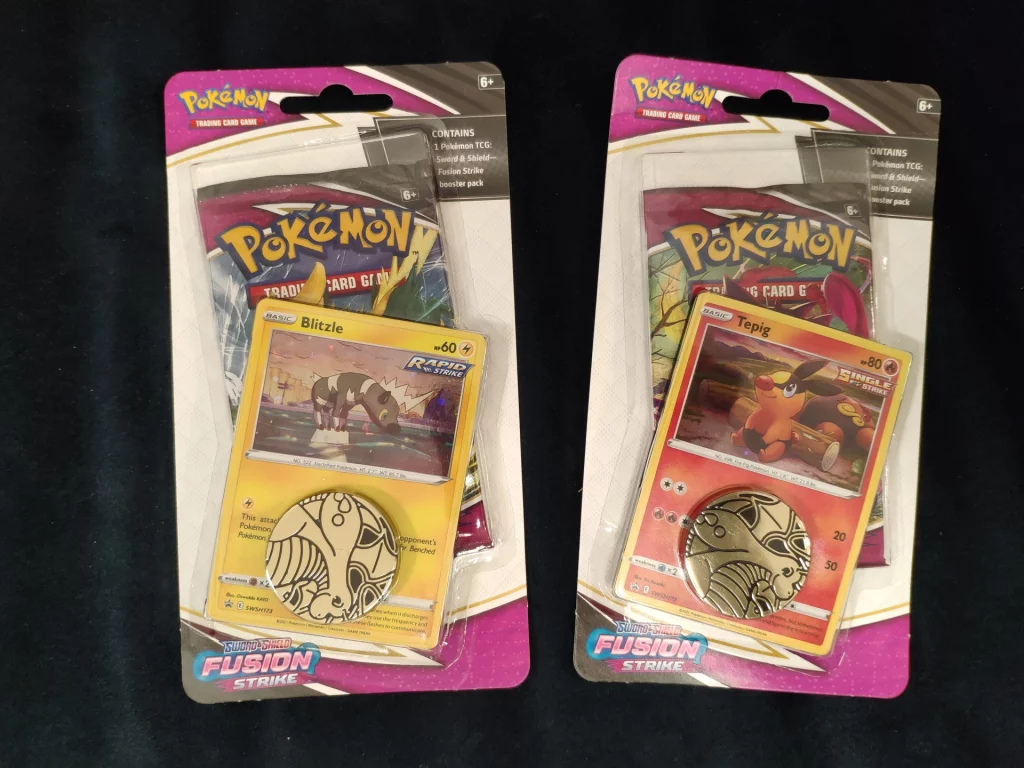 Release Date: November 2021
MSRP Price: 5$
You will get 1 promo card of Tepig (SWSH172) or Blitzle (SWSH173)
1 pack of fusion strike
And a code card for the pokemon online game
Fusion Strike 3 Pack Blisters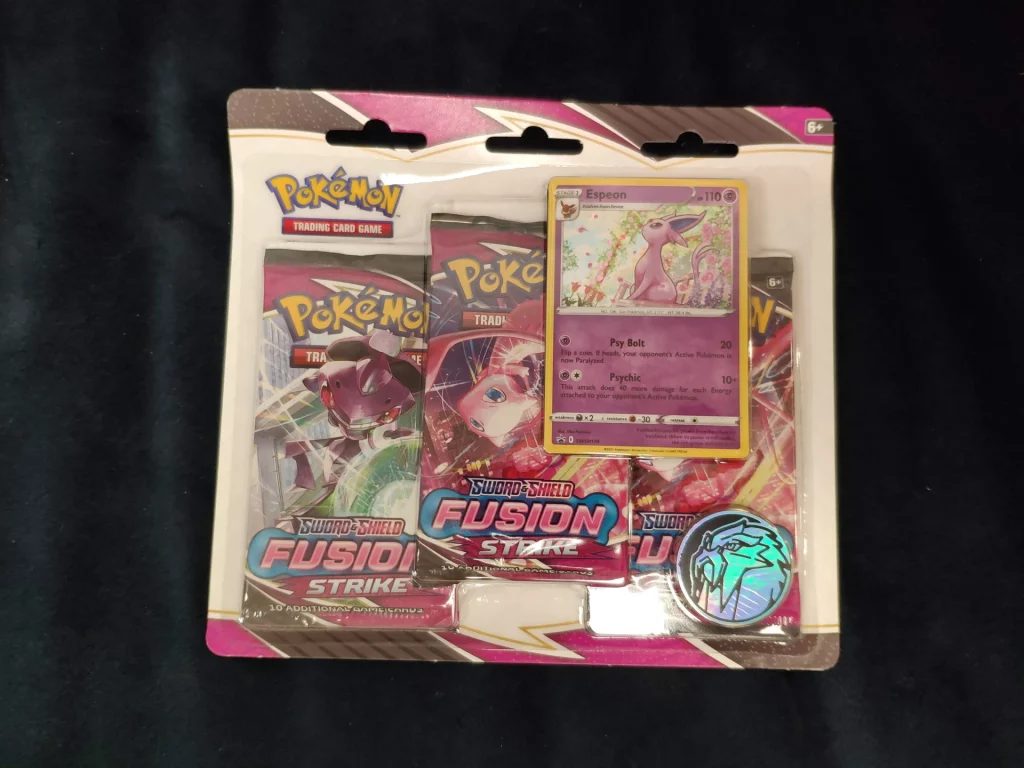 You will get 1 promo card of Espeon (SWSH174) or Eevee (SWSH175)
3 packs of fusion strike
And a code card for the pokemon online game
Release Date: November 2021
MSRP Price: 13$
Pull Rates From Fusion Strike Blisters
After opening 1 of each blister pack from the fusion strike set, my odds of getting the new black border code card, which means getting some kind of hit, were 3 out of 8 packs.
You can see my personal opening of the four blister packs below:
Should You Get the Fusion Strike Blister Packs?
I believe blister packs hold a lot of value for pokemon collectors, with a small amount of money you can get a taste of a new set, and decide if you want to continue to collect the full collection.
Besides the packs, you are guaranteed to get at least 1 good looking pokemon promo card to your collection, and a fun opening experience.
Storing Pokemon Blisters for Long Term Profit
Blister packs are not meant to be extremely decorative or impressive, compared to premium and special collection boxes, so most people would prefer to open them up.

Like any pokemon product, it can become profitable to hold it sealed for long and flip it for profit, but blister packs hold a small amount of value which makes them not the best option.
If you are looking to store products for profit i would recommend getting pokemon Elite Trainer Boxes or Booster boxes.
Whether you are looking to get a taste of a new pokemon set or add it to your sealed collection, blister packs are a fun way to enjoy pokemon card collecting.
You can use the link below to get some fusion strike products for your own, and by doing so support the pokemon deal website.