When it comes to finding the Best TCG Backpacks we have to look at several things.
How affordable it is, what function it has and of course how many cards and accessories it can carry.
So let's dive in and take a look at some of the best tcg backpacks out there.
---
The Best TCG Backpacks Ranked
When it comes to TCG backpack options The Leading company is Enhance. They design TCG accessories, gaming gear and some of the best backpacks for card games.
Below we will rank the top tcg backpacks available to buy:
---
Our Score: 10/10
Pricing: 100$ (Large Size)
Weight: 2.75 pounds / 1.25 kg
Sizes: 17.01 x 12.01 x 7.01 inches / 43 x 30 x 18 cm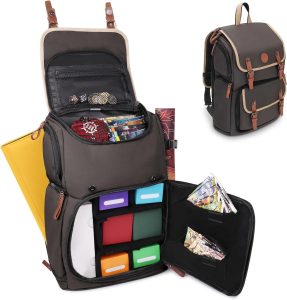 ---
Overview and Review:
The ENHANCE Designer Edition TCG backpack is the number one pick for us. It gets all the right notes and functions you would like from a card backpack with the compartments and gadgets you need.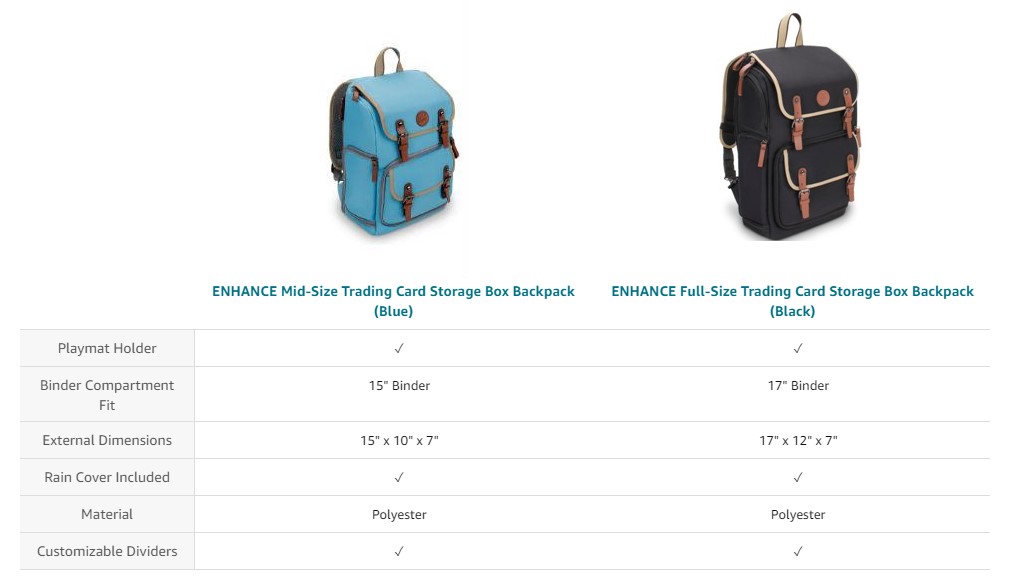 These are some of the features you can expect:
The backpack has a great one binder compartment at the back section.
Main lower section that can be adjusted to your liking with dividers for deck boxes.
Dedicated space for card playmat with strap.
Upper accessory compartment for anything else.
And even rain cover for the entire bag.
Lets not forget the Comfortable padded shoulder straps.
This packback comes in 2 sizes (medium or large), and of course several colors and designs to choose from.
The whole bag looks really good, and it can be used to store any type of card game you are into.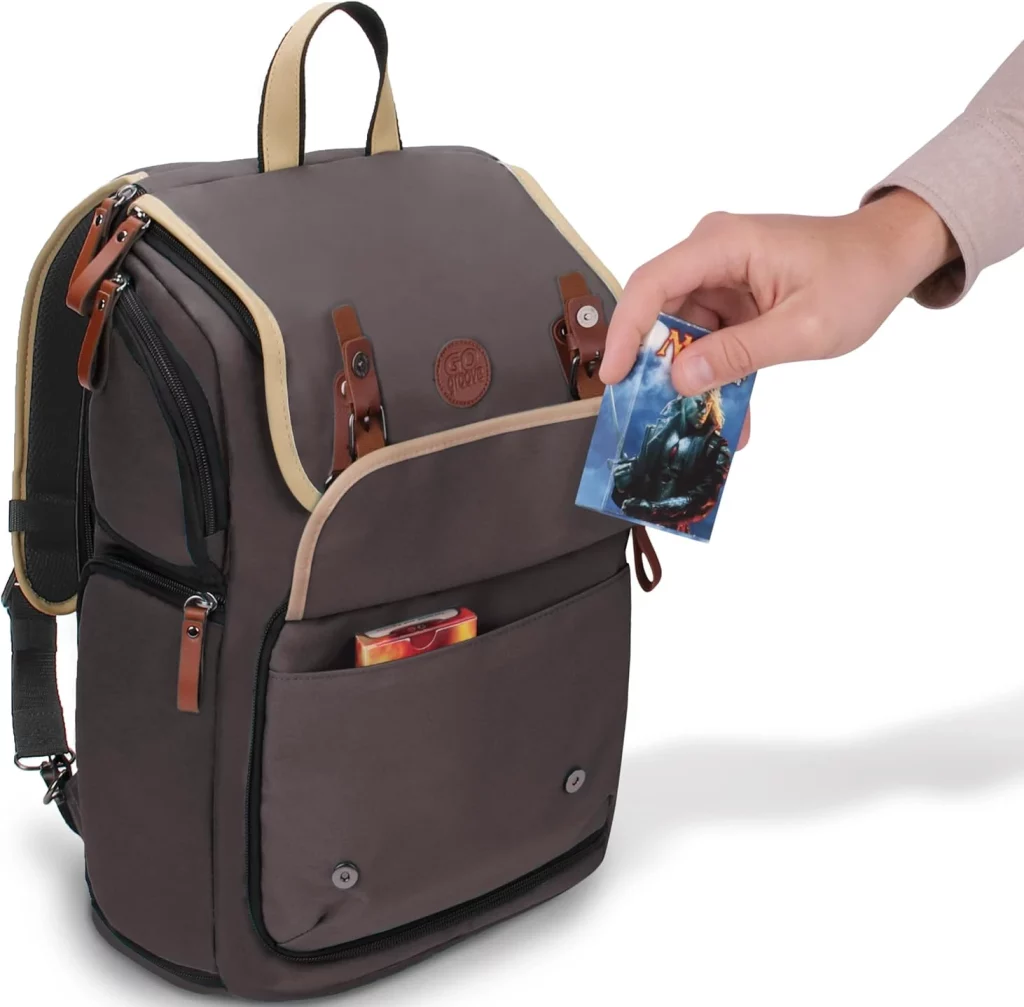 Conclusion:
This backpack is definitely something any trading card player can use on a daily basis.
There is enough space to store several deck boxes, accessories, snacks, playmat and even one trade binder.
This one really got it right when it comes to function and style. And that's why this is our number one pick as a TCG backpack option.
---
Our Score: 8.5/10
Pricing: 140$
Weight: 2.79 pounds / 1.26 kg
Sizes: 12.5 x 5 x 21 inches / 32 x 12.5 x 53 cm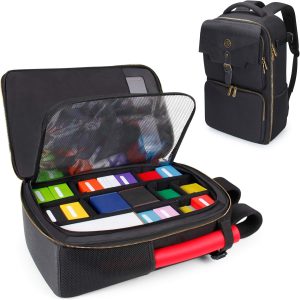 ---
Overview and Review:
ENHANCE Trading Card Backpack is a fantastic TCG bag option for any professional card player going for a card event or tournament (That is why we called it Pro). With space for over 7000+ sleeved cards you know this is the real deal for any pro Tcg player.
This backpack got a clean look on the outside, but it has a bit of a bulky and square look to it, which can be a bit overkill for several card players.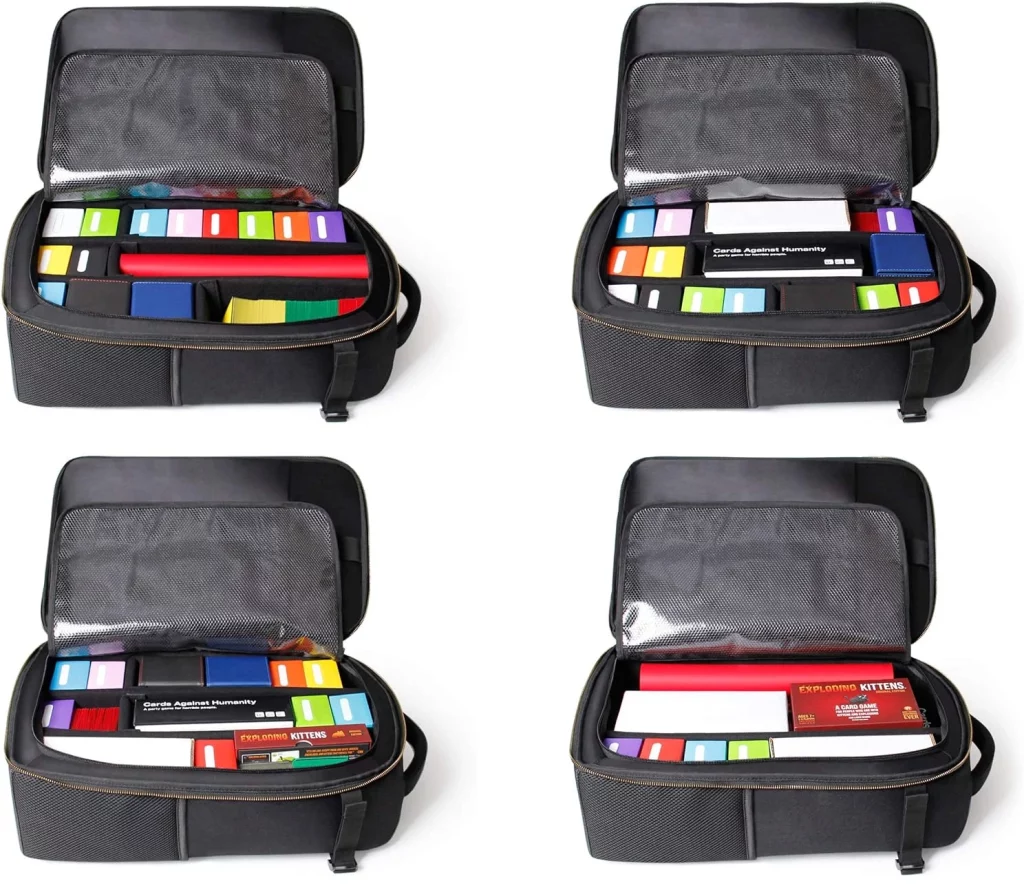 In term of features and usages you can expect:
Huge main compartment to adjust and modify to your liking.
Great card defender screen that will protect your cards and decks from moving inside.
Inner place for a full card binder.
Storage space for one card playmat.
Outdoor pockets for any kind of accessory or trinket you may need on your journey.
Very comfy bag with strap and adjustable design.
This Trading Card Backpack is huge in terms of space, and the main compartment area can be adjusted in any way you like.
The backpack comes with several colors to choose from all with a single color style. This is a very focused product for Professional card players who need to carry huge amounts of cards.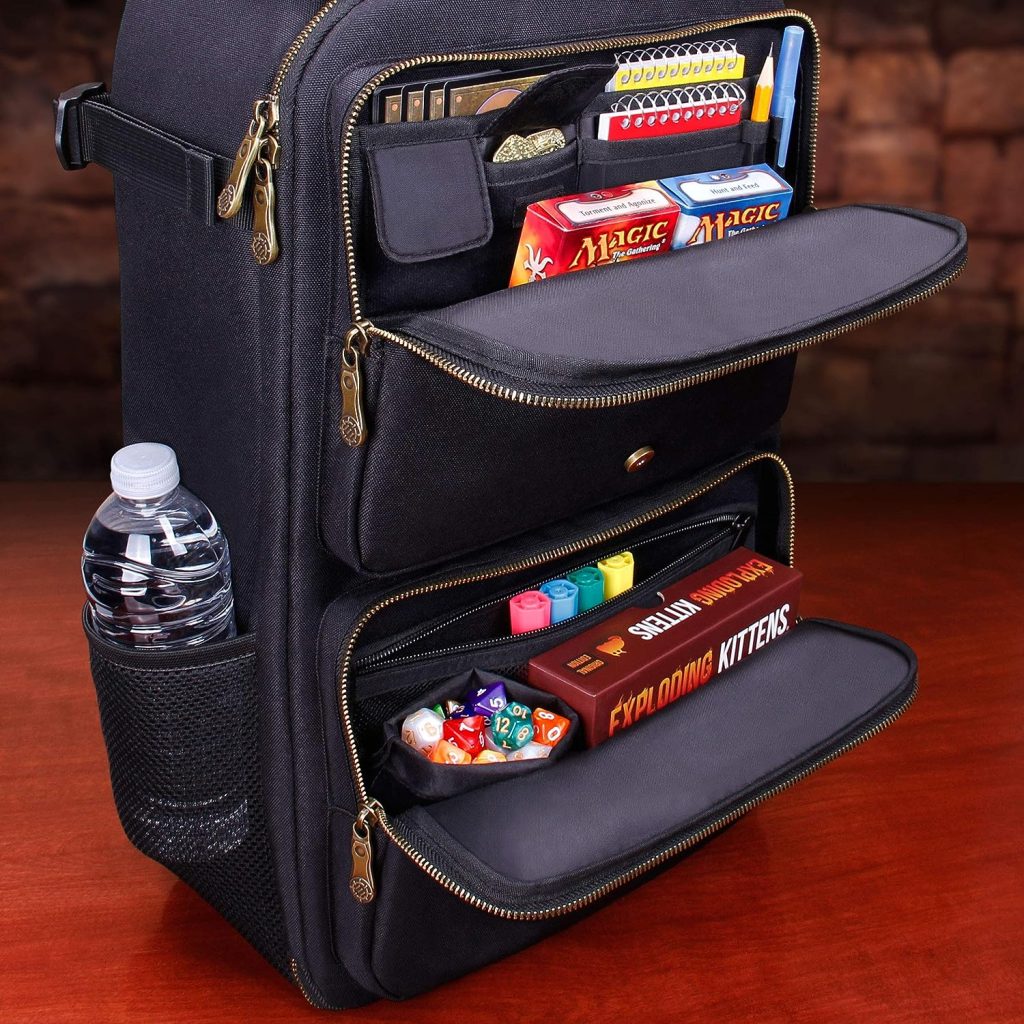 Conclusion:
The ENHANCE (Pro) Trading Card Backpack is something we would recommend to serious card players only. The main purpose of this bag is to be adjustable and hold big amounts of cards and deck boxes.
With a very comfy back and shoulder design you are getting the best possible TCG backpack in terms of space and functionality for your card tournaments.
---
Our Score: 7/10
Pricing: 50$
Weight: 1.35 pounds / 0.6 kg
Sizes: 11 x 3.5 x 9 inches / 28 x 9 x 23 cm
---
Overview and Review:
Moving forward to our last and third backpack options, the ENHANCE Side Card Carrying Case Bag. well not technically a backpack, this item serves one purpose as a TCG card storage solution on the go.
The side bag has 1 main compartment space that can be adjusted to fit deck boxes and other card equipment. Other than the main storage space you have a frontal pouch that can hold several pens and a notebook.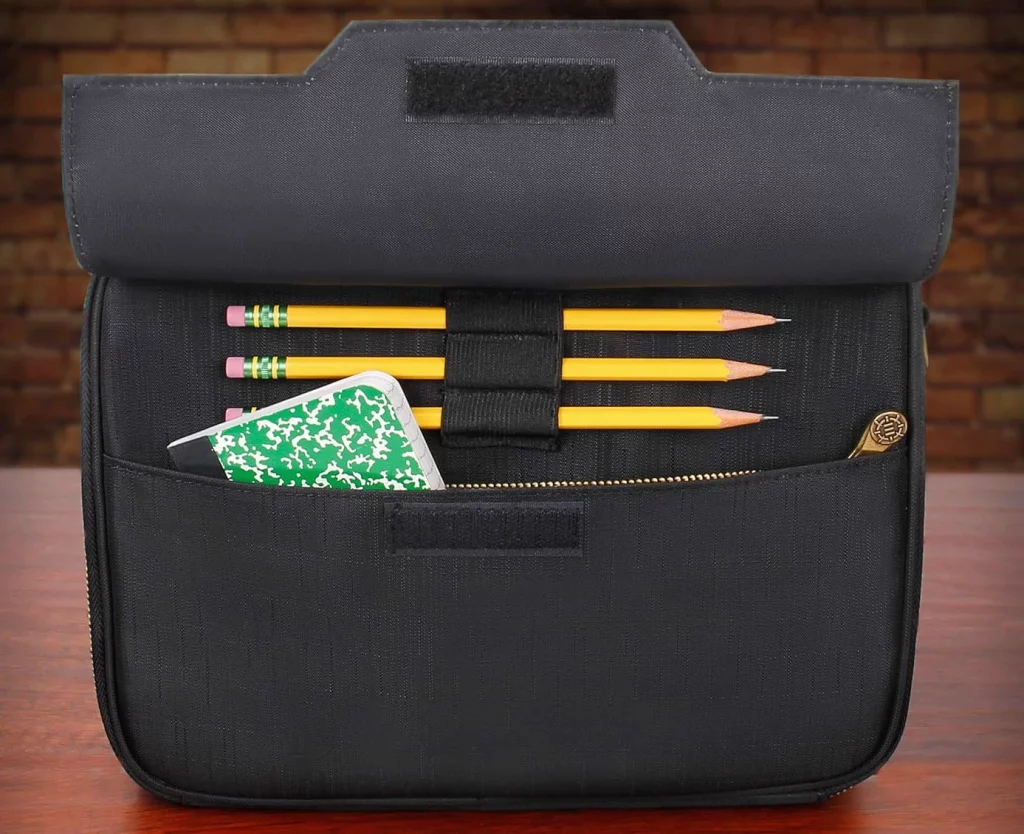 Let's go over the features you have in this one:
Carry on handle and detachable shoulder strap with padding.
Metallic zippers and premium looking classic design.
Flexible storage space for up to 1200+ cards.
Outside zippered section for small items.
This side bag option is definitely not the biggest in space, but it serves its function as a TCG storage bag while on the go. With only one color choice (Black) and one main storage section you may want to think if it has everything you need before getting it.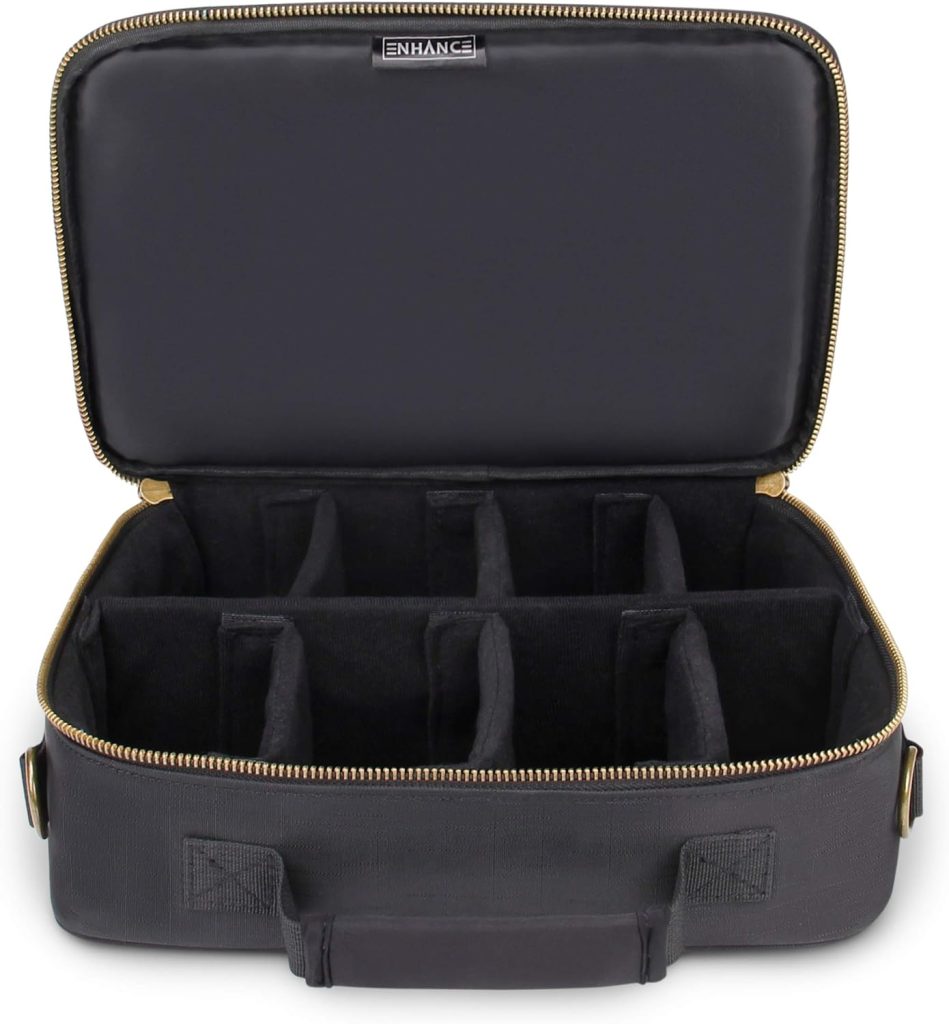 Conclusion:
The ENHANCE Side Card Carrying Case Bag is the smallest option for a TCG bag. It does allow for enough storage space for 6 deck boxes.
It is a light carry option for those of you who don't want to carry huge amounts of stuff all the time.
The lack of a space for a playmat can be a bit annoying but the main compartment can easily hold 3 deck boxes and any kind of accessory and token you ever need.
Why Do You Even Need a TCG Backpack?
Let's break it down to the basics. A TCG Backpack is a specifically made bag that can hold different trading card game accessories and different kinds of playable decks with the utmost protection.
As a casual player who participates in card games once in a while. Or even a professional tournament player. You want to protect and store your precious cards and decks with respect.
Another great usage is for card players who like to try different card games, and the backpack can store different Trading card games all at once.
The TCG backpacks are specifically made with card games in mind. It is way better than just using a regular bag and trying to improvise on the go.
I had several times when I took my regular bag and used it to trade and play in card stores.
The binders I took were alright inside but other than that, most of my cards were dancing around inside the bag and it just didn't feel right. After several times I decided to pick one of the Best TCG Backpacks (Number 1), and it has served me perfectly ever since.
How to Bling Your TCG Backpacks
If you already got a nice TCG Backpack, it is time to start giving it your own personal touch.
The best way to Bling Your TCG Backpacks is of course using cool pins and patches to make it a little cooler and way more personalised.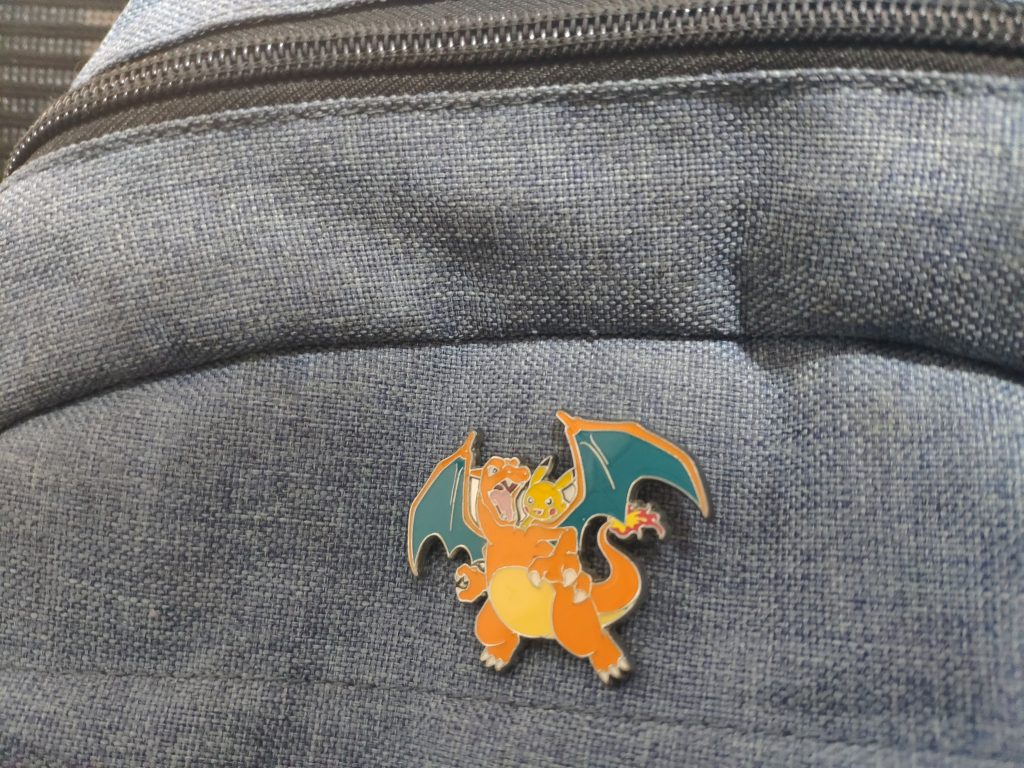 Another benefit of blinging your tcg backpack is to avoid mixings and even use it as a way to recognize you at huge card events.
You can find some great Backpack Pins And Even some patches to Bling out your new bag.
Another upgrade option is to get some of the best deck boxes out there, and use them together with any TCG Backpack you already have.
Conclusion
Now that we have checked What Are The Best TCG Backpacks Out There, you should be better informed about all the best tcg backpack options and what each one is most used for.
As you grow playing and learning new card games. you may find out that upgrading your TCG backpack can be a great solution for keeping everything you like to play with in one nice place.