Vault X Deck Boxes come in many shapes and sizes. They are specifically designed to contain and be used by TCG players and collectors. From beginners with a low budget to high-end collectors who are looking to get the best card storage possible.
First thing first, we are going to check the different types of deck boxes you can get and who they are for (with specs and such).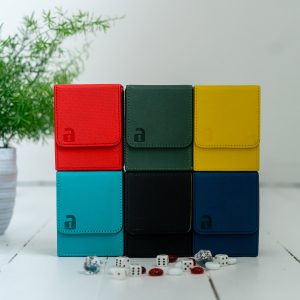 Remember that you can get 10% off any vault x order you are about to make throughout amazon by using the code at checkout "POKEMONDEAL".

10% Off Vault X Products, Use Code:
POKEMONDEAL
---
Vault X Deck Boxes Types
There are several deck box options to choose from and most of them come with over 6 different colours to choose from.
Below you will find every Vault X option you can get and who is it good for.
---
Exo-Tec Toploading Deck Box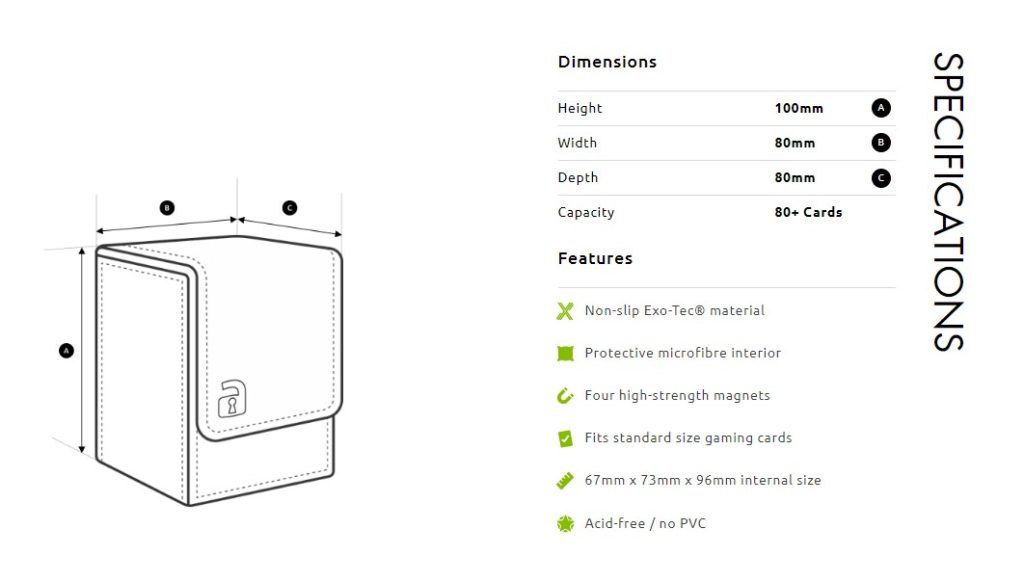 Price: 15$
Capacity: 80+ sleeved cards
Who is it for?
Anyone who has a special card they would like to protect in a good deck box. Or casual trading card players that want a great quality deck box for cheap.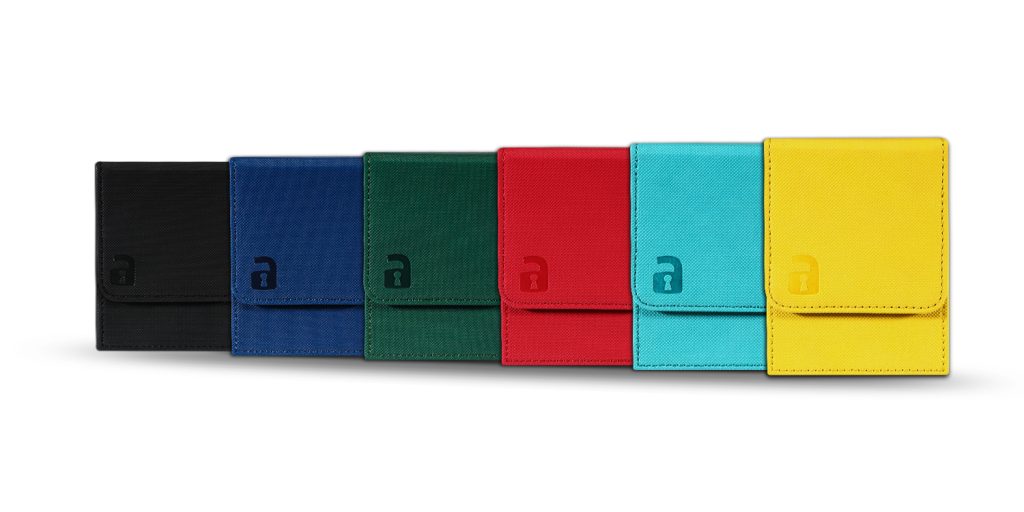 ---
Exo-Tec Sideloading Deck Box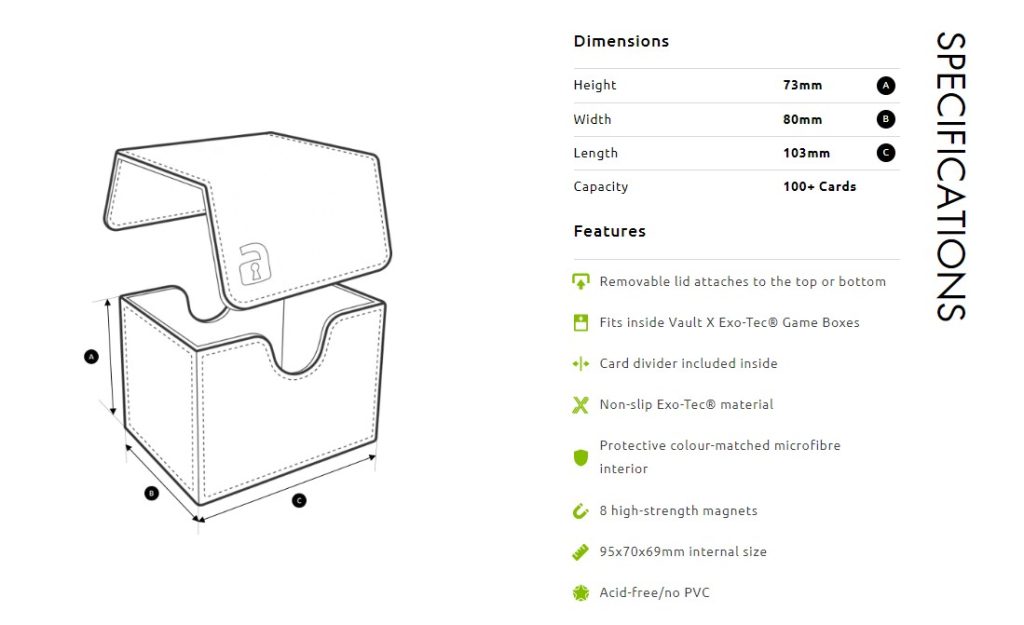 Price: 18$
Capacity: 100+ sleeved cards
Who is it for?
Card players who like to have open and flexible deck boxes that are easy to check the contents inside and pull the deck from both sides (got 2-way easy finger pull).
---
Exo-Tec Game Box 100+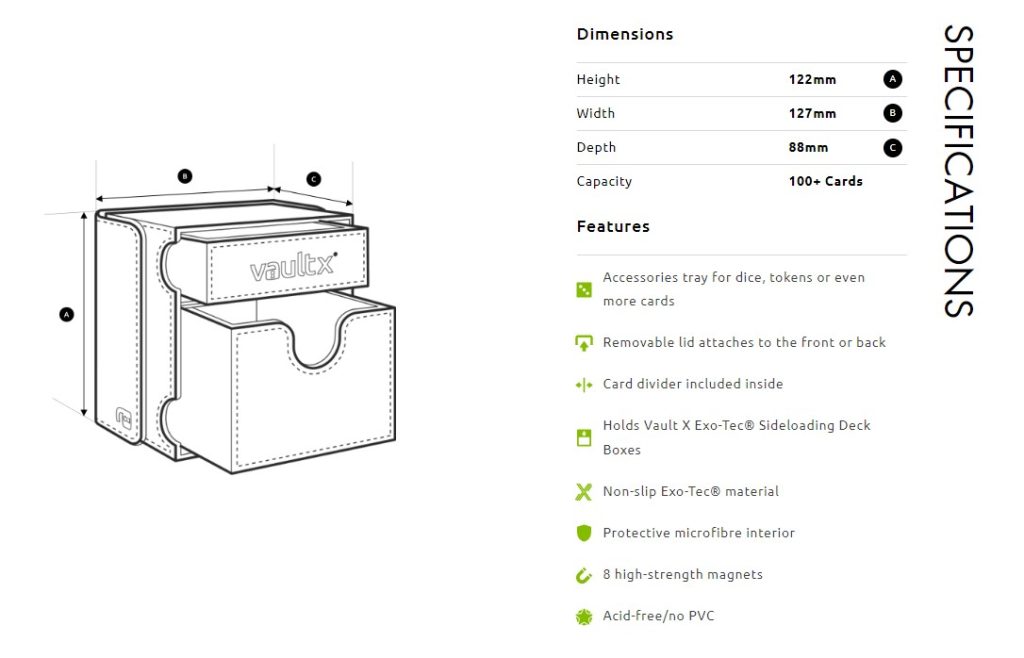 Price: 25$
Capacity: 100+ sleeved cards
Who is it for?
This is where vault x quality to attention really comes to mind. The game box or " deck tower" is a product for players with a full deck box with addition to a small tray that can be used to store extra cards (around extra 30) or even better, have several dice and damage counters ready to use at any game.
---
Exo-Tec Game Box 200+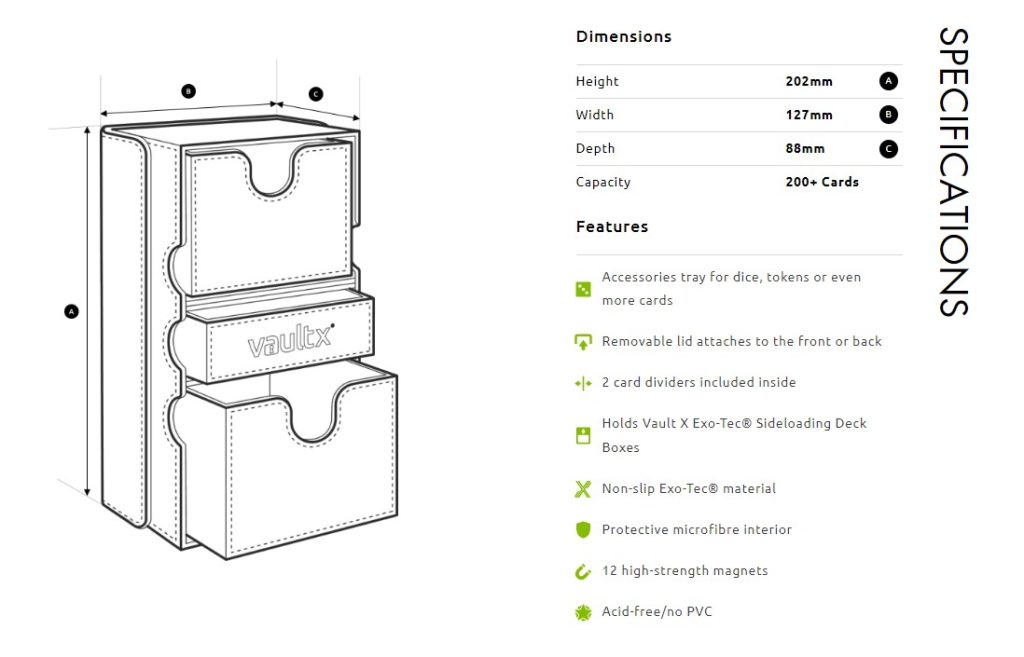 Price: 36$
Capacity: 200+ sleeved cards
Who is it for?
This is probably the best deck tower you can get in terms of quality and storage space. Each game box comes with 2 full trays for ready to play card decks (with sleeves). And of course a great drawer for dice and tokens.
Perfect for any TCG player who is looking to be a professional player.
---
Exo-Tec Card Box 450+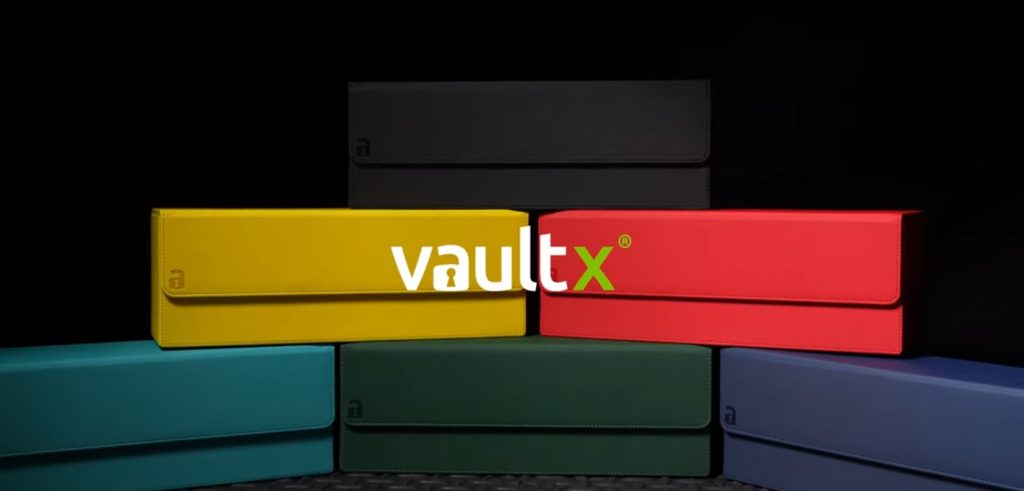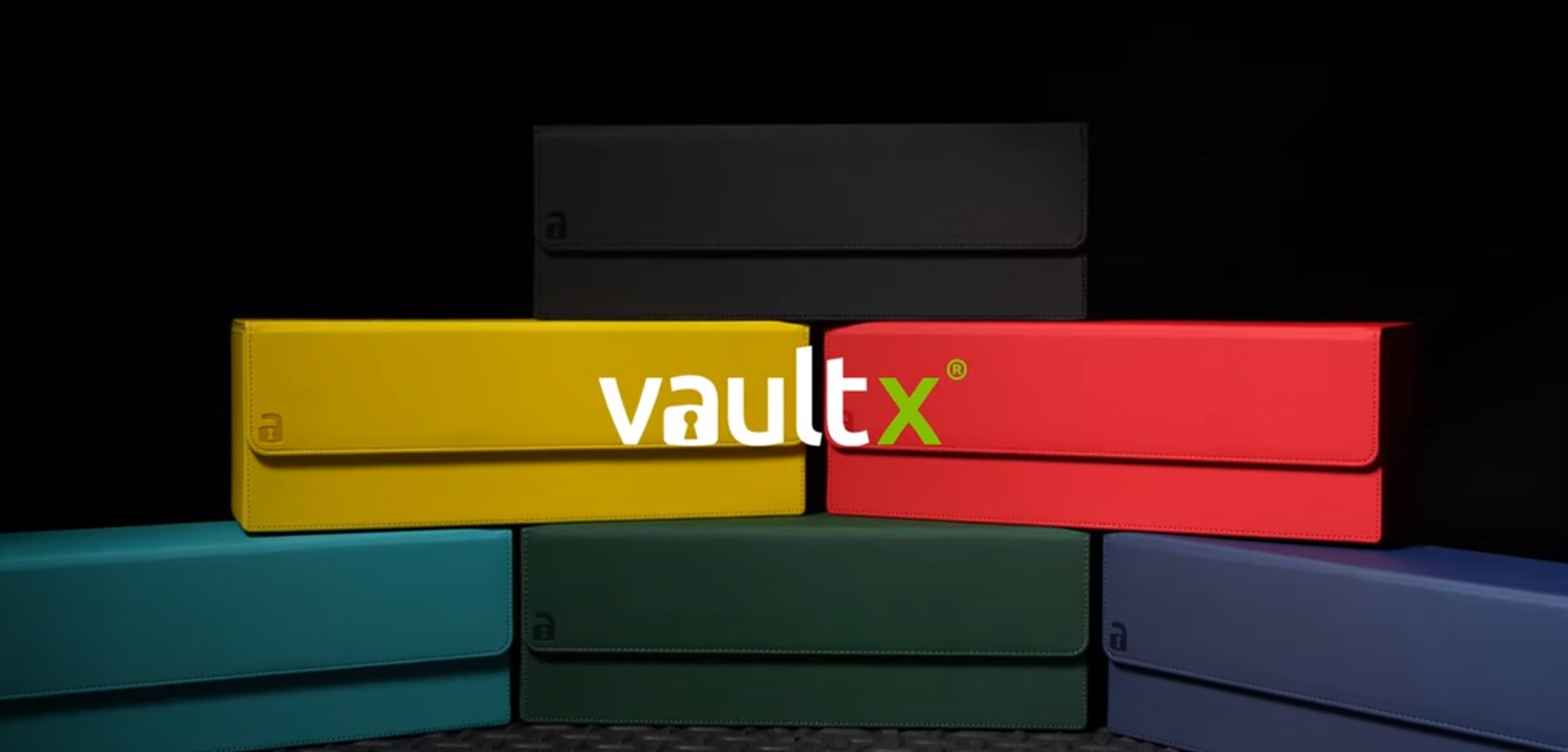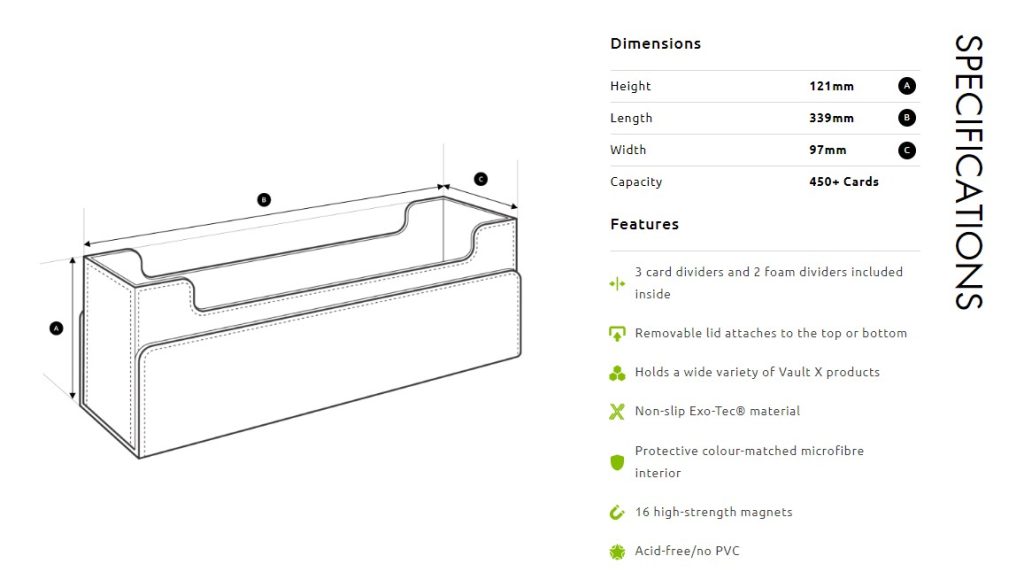 Price: 34$
Capacity: 450+ sleeved cards
Who is it for?
This is the ultimate "deck box" storage. With the option to hold over 1000 unsleeved cards / close to 600 sleeved cards. This card box is truly something special! I really recommend watching the video to see how many different storage options you can get with this one.
It is a product for casual collectors, pro players and even high-end card collectors.
It works with all the other deck boxes together and it can store toploader cards and even magnetic card holders.
---
Vault X Deck Boxes (Plastic)
Lastly there is a product that is a bit different from the others in terms of quality.
While the majority of vault x products are made with letherry microfibre material. The Plastic or normal deck boxes are made to be the cheapest option available to get (great for budget card players!).
The small deck box comes with the option to store 60+ cards and it comes with 100 card sleeves that are included in this bundle!
So basically you get a nice deck box, and 100 sleeves to prepare your trading cards deck to play.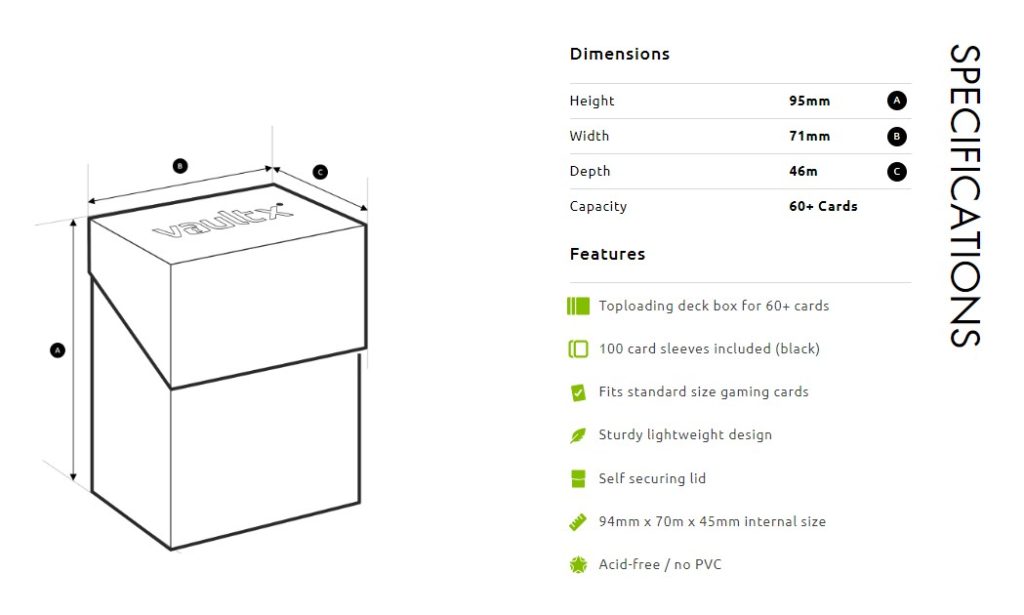 ---
The big or large deck box comes with more space. (around 100+ cards) and even more standard black card sleeves, 150 in total!
The price point for the small one is 10$ and the big one is 12$, this is the cheapest deck box bundle you can find online. And with the discount code you can even save a bit on that.
Thare are many card sleeves options to protect your cards, and this is a topic for another article. But the Vault X sleeves that come in the plastic deck boxes are really nice sulution for begginers.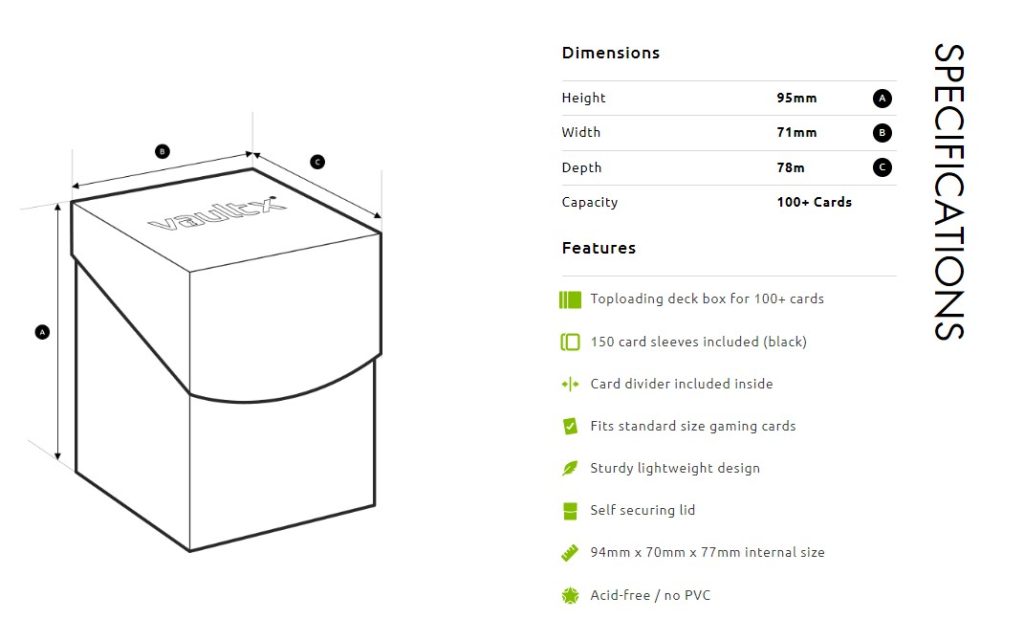 ---
Usage of Deck Boxes
Deck boxes are an item that is supposed to protect your cards while on the go. The deck boxes are mainly used to carry TCG decks around and use them as pre-build decks you can just pull out of your bag and start playing.
The vault X deck boxes are suited for any kind of card collector or player. And that makes them on top of the game and probably the best option you can find anywhere.
I personally like to use deck boxes and card boxes to store my favourite cards, either for game purposes or sometimes as an organising method for my huge card collection.
Vault X Modular System
I wanted you to know before making any purchases, that the new vault x modular system is meant to work together. That means if you are planning on moving your collection to vault x products it will just get better in the future.
The modular system can be used in many ways to make your vault x storage more flexible and free.
The sync between the new deck box products can be seen in the video and if you watched the card box video above you already know that this is just the tip of the ice.
In any good card collection you need flexibility to adapt to different storage options and that is definitely what vault x is trying to achieve with the modular system.
---
Buying Vault X Deck Boxes
Well if you are about to pick a deck box or even some great quality card binder you can use the exclusive Vault x promo code to get 10% any vault x product you buy. So why not!

In the links below you can find all the vault x products mentioned above and many more that can suit your playing or collecting style.
10% Off Vault X Products, Use Code:
POKEMONDEAL
Hope this article helped you get a better understanding which deck box is the one for you.