10% Off Vault X Products, Use Code:
POKEMONDEAL
Vault X Exo-Tec Zip Binder is considered to be one if not the best trading card binder you can get. Both in protection and storing your cards inside. In the review below you will learn everything you need to know about the vault x zip binders.
Vault X Zip Binders Information and Sizes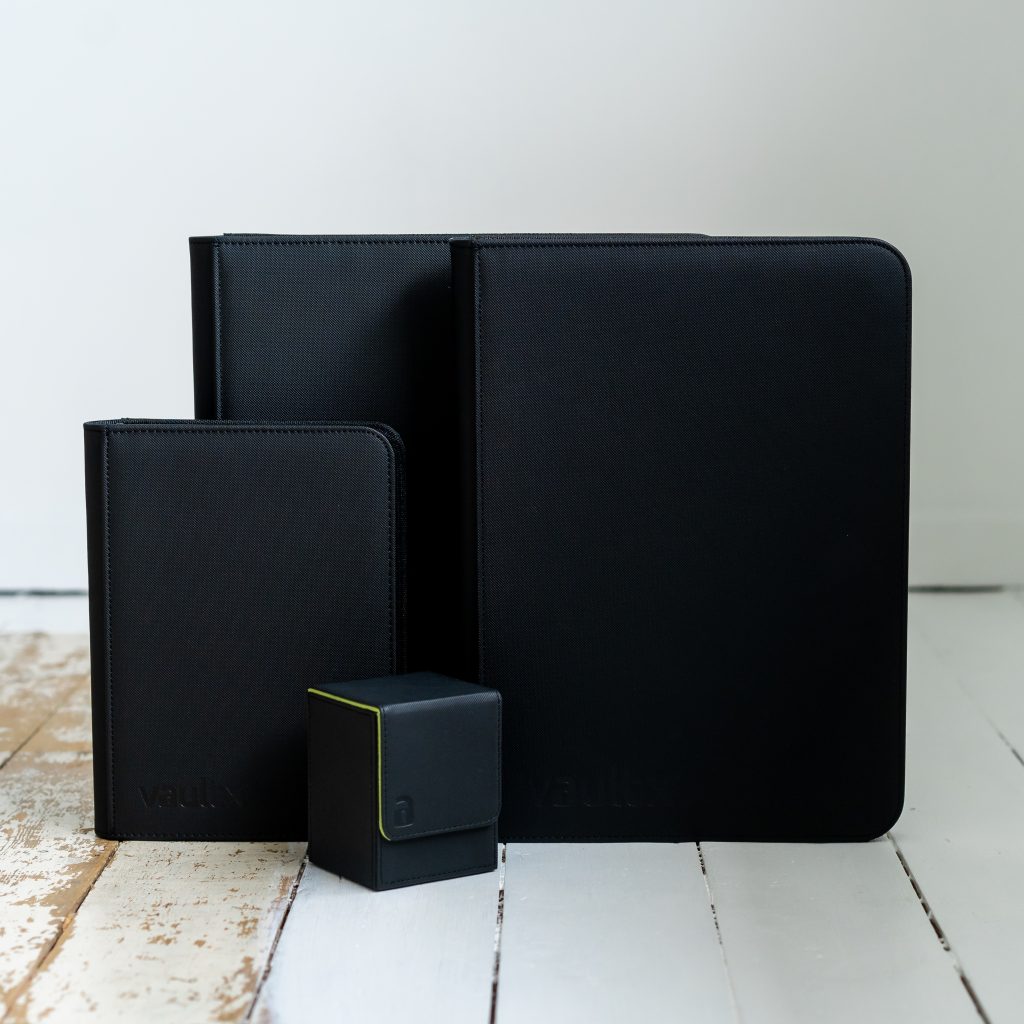 The vault X zip binders have 3 different sizes, all 3 are made with the same sturdy and protected material. The only difference is the card capacity inside and the sizes of the actual binder.
Below you can find all the vault x zip binder options and sizes in detail:
Exo-Tec Zip Binder sizes 4-pocket Version:
| | |
| --- | --- |
| Height | 245mm / 24.5cm |
| Depth | 30-45mm / 3-4.5cm |
| Width | 190mm / 19cm |
| Capacity of Cards | 160 Cards |
Exo-Tec Zip Binder sizes 9-pocket Version: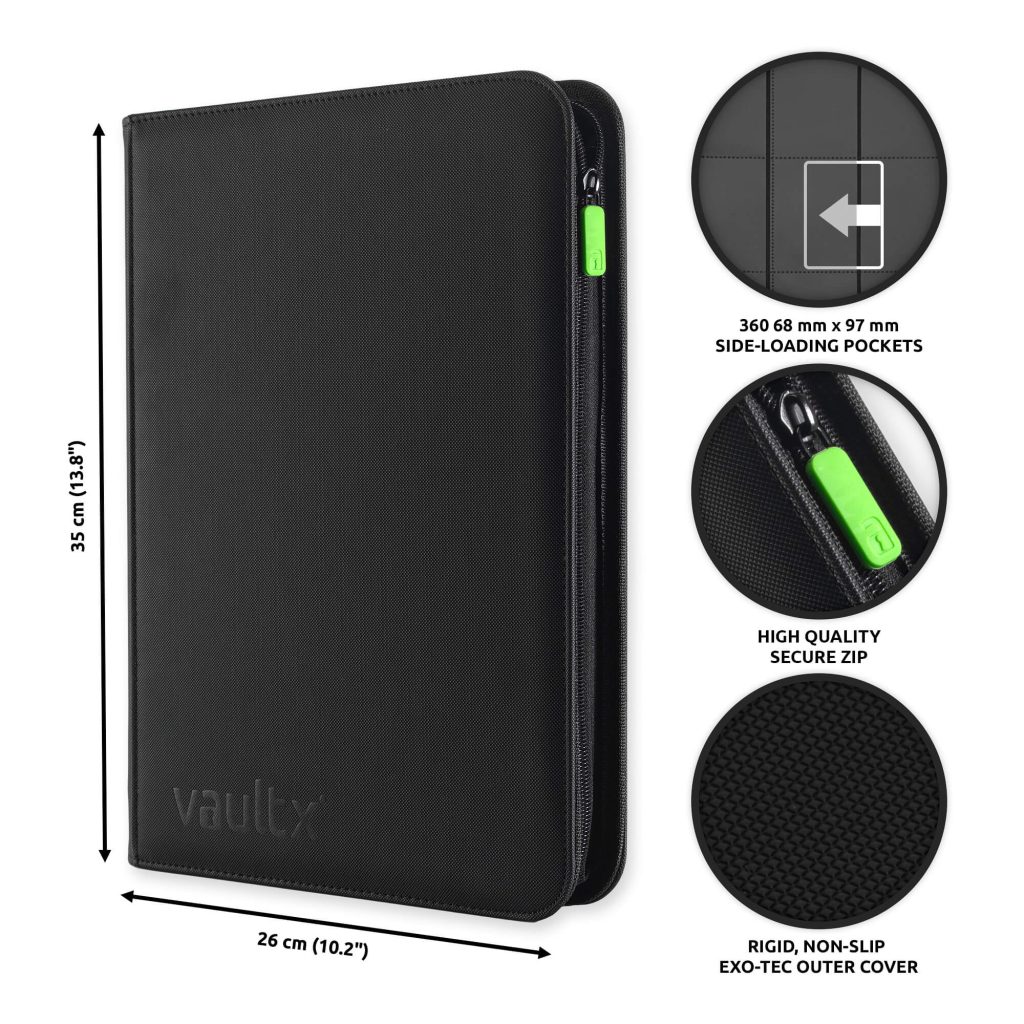 | | |
| --- | --- |
| Height | 350mm / 35cm |
| Depth | 30-45mm / 3-4.5cm |
| Width | 260mm / 26cm |
| Capacity of Cards | 360 Cards |
Exo-Tec Zip Binder sizes 12-pocket Version:
| | |
| --- | --- |
| Height | 350mm / 35cm |
| Depth | 30-45mm / 3-4.5cm |
| Width | 330mm / 33cm |
| Capacity of Cards | 480 Cards |
Vault X Zip Binder Quality and Options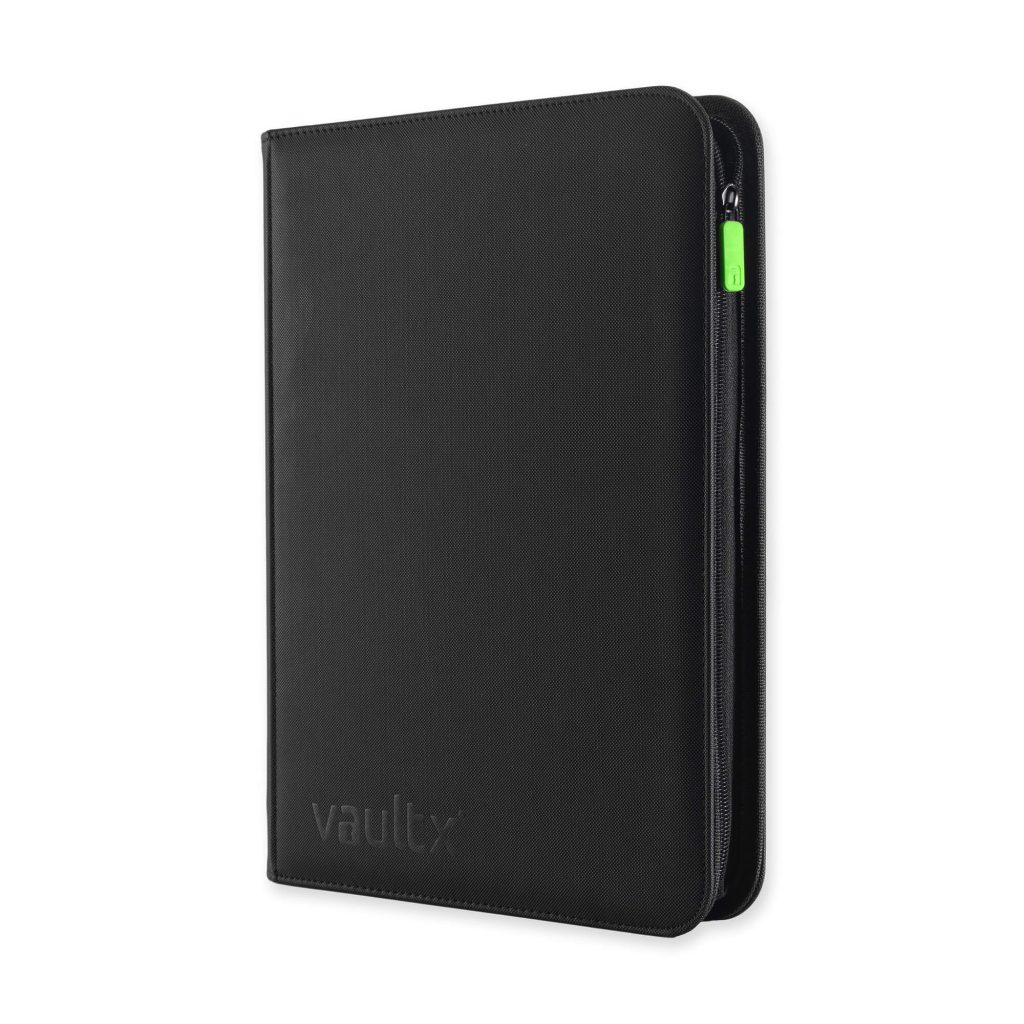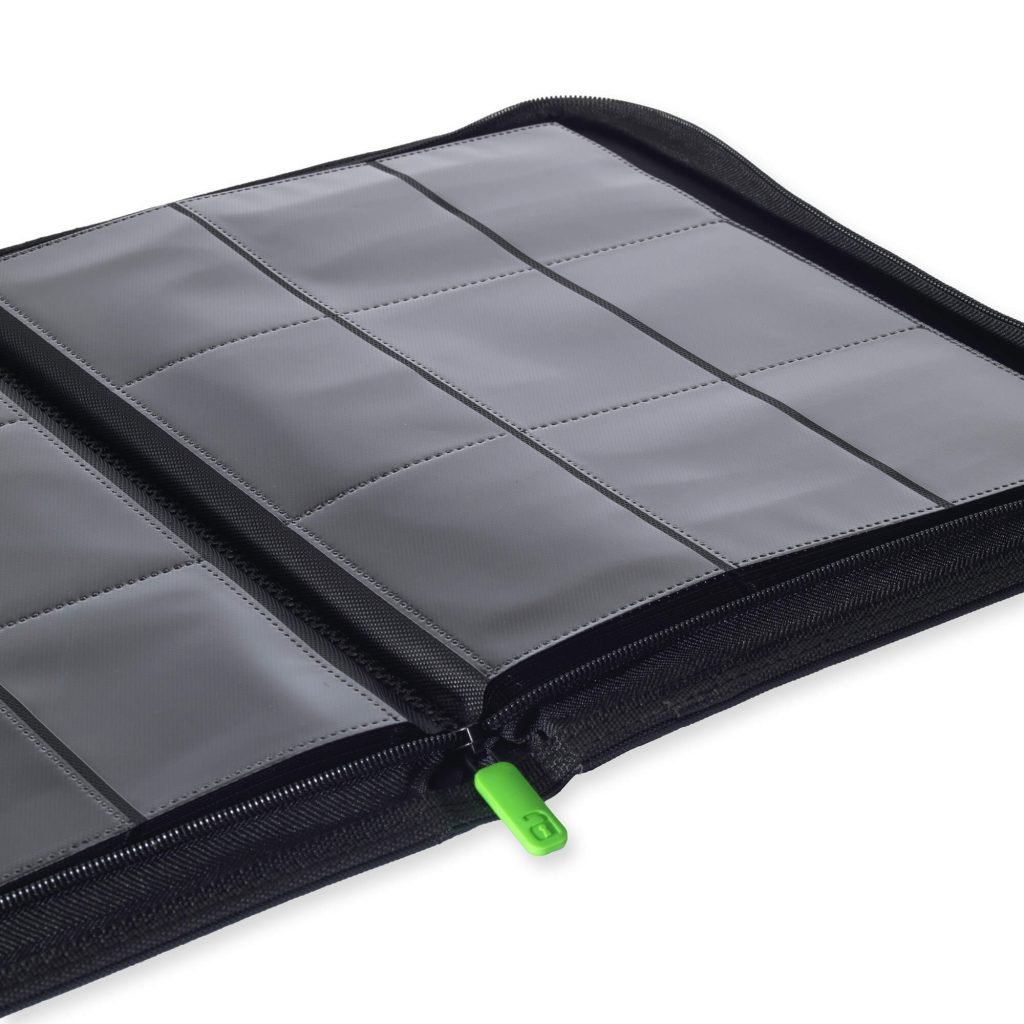 The Vault X binders have a single color rigid cover design that keeps your cards in the best shape over time.
In terms of zip binder options you have 3 kinds to choose from: 4-pocket (small zip binder), 9-pocket (mid zip binder) and finally 12-pocket (large zip binder).
The vault x zip binders come with 6 optional colors: black, blue, dark green, red, light blue and yellow.
Each binder is made with sturdy and secured padded covers that are water-resistant. The main thing that makes this binder so great is the zipping options. That means your cards inside are definitely well protected.
How is it Compared to Other Card Binders?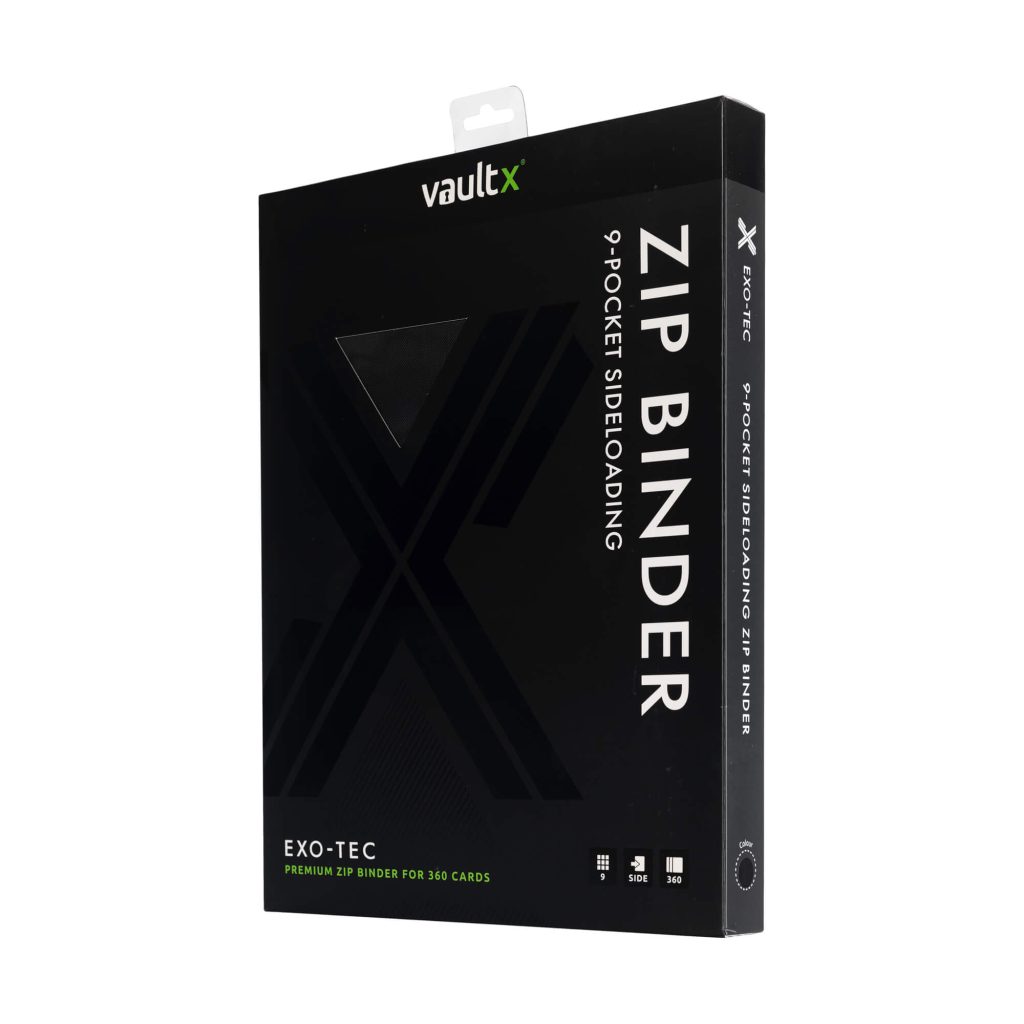 Well not many competitors have zipper options so they are already behind compared to vault x.
The other notable thing is the quality of the cover and pages are simply fantastic and as a bonus it looks really good on a shelf.
Pros:
Great premium quality
Zipper that keeps cards 360 protected
Sturdy cover and water-resistant protection
Clean design makes it multi functional for many TCG's
Cons:
My Personal Take on It
If you like to keep your cards in the most protected way possible then Vault X zip binders are the number 1 option out there. The binder holds cards in mint condition and there is even no trace of dust inside due to the zipper option.
Summary and Conclusion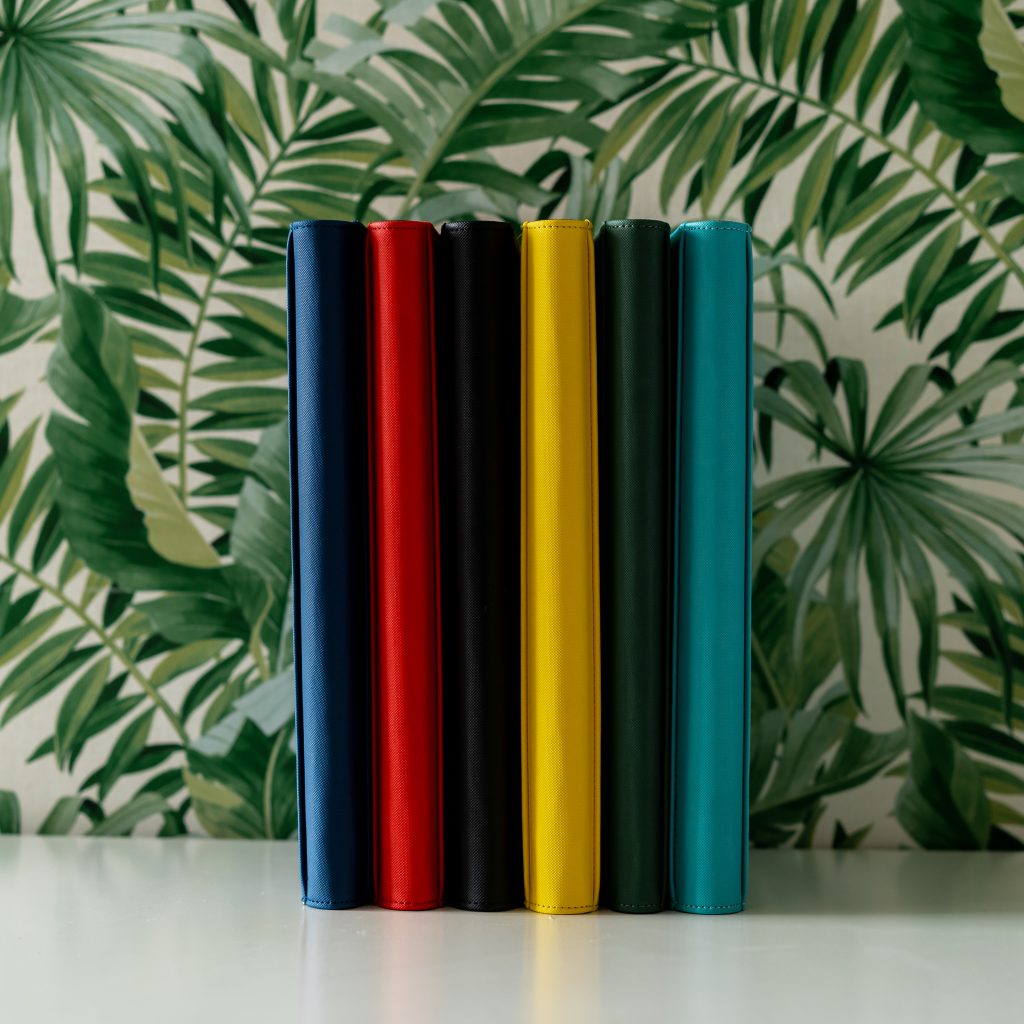 When it comes to protecting and displaying trading card games, the zip binders have the maximum protection.
The minimalist color choice and design makes this binder suitable for any TCG game and the pocket can fit all kinds of playable cards so the potential is limitless.
The Vault X products dont stop there and they have some of the best deck boxes you can find!
If you are looking for card protection then Vault X zip binders and the top of the game.
Buy Vault X Zip Binders With Discount Code

If you are planning to Buy Vault X Zip Binders or any Vault X product you can save money by using a discount code that gives you 10% Off! Use the Code Below upon Amazon Checkout or even the official Vault X website:
10% Off Vault X Products, Use Code:
POKEMONDEAL