When it comes to buying gifts for pokemon fans it can be a bit tricky to hit the right notes, you don't want to get something unrelated or lackluster and missing the overall point of the gift.
I have gathered some of the best gift options you can choose for any pokemon fan out there, depending on the budget and the kind of pokemon fan, and i added the links to the products for your convenience.
So let's dive right into the top 10 gifts for pokemon fans!
1) Pokemon Trading Card Game Elite Trainer Box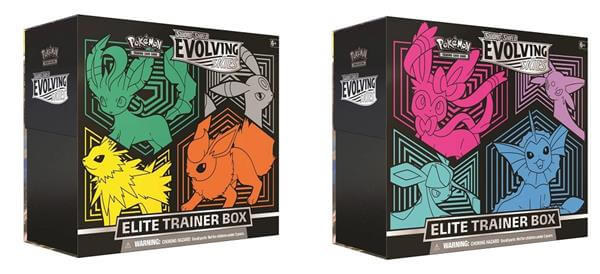 Ages: All (Mustly for specific fans of the Pokemon TCG)
Price range: $$
The pokemon Elite trainer box or for short (ETB) is a collection box of pokemon cards with extra nic-nacks such as cubes, sleeves, instruction menial, storage box and pokemon packs.
This collection box in my opinion is perfect for any kind of pokemon card fan due to the cool appeal of the box as a display piece and the actual contents of the box.
The box has between 8-10 packs (depending on the version), the special holliday ones also come with special promo card and the value for new or veteran pokemon fans is definitely there, it's visually nice and fun to open.
---
2) Pokemon Puzzles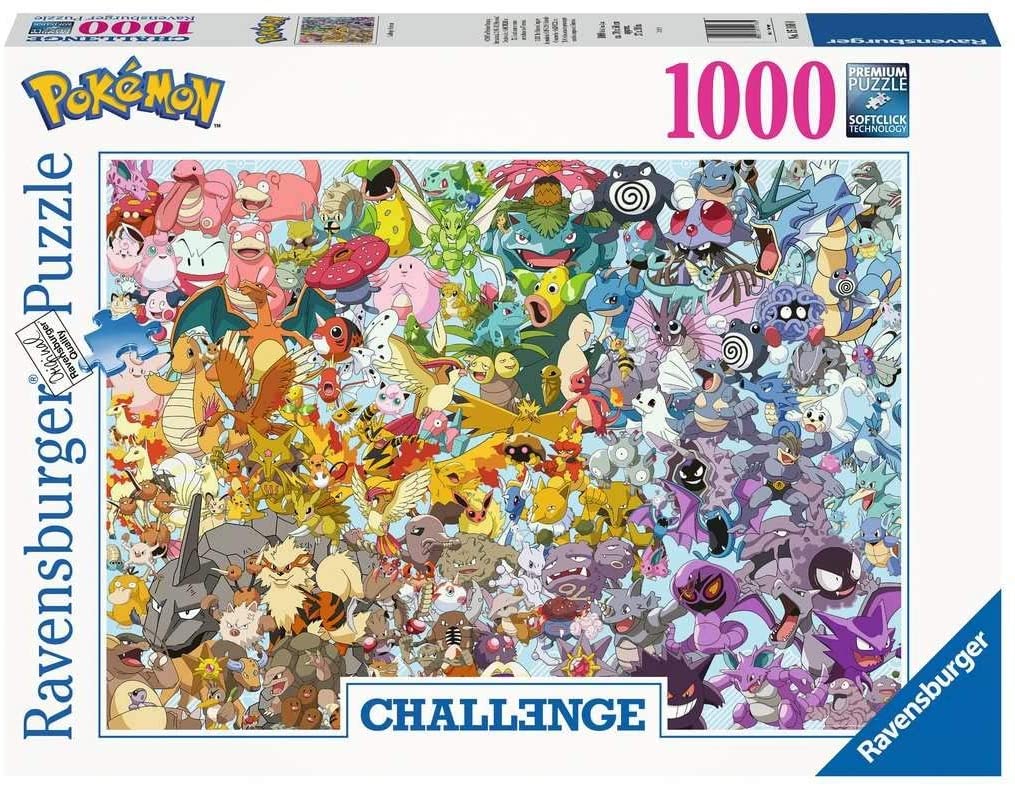 Ages: All (mostly younger fans due to the piece counts)
Price Range: $
Pokemon puzzles are a great pick for fans of the pokemon brand, they are fun to build and have some great artwork that you can later on hang in the room and display to your enjoyment.
This gift will be more appreciated by younger fans due to the market's low piece count in the puzzles (300-2000 pieces), the puzzle can be used as a table top decoration or mouse pad and also as a decorative art piece.
A neat gift that can be bought for a pretty cheap price.
---
3) Pokemon Stuffed Dolls (Plushies)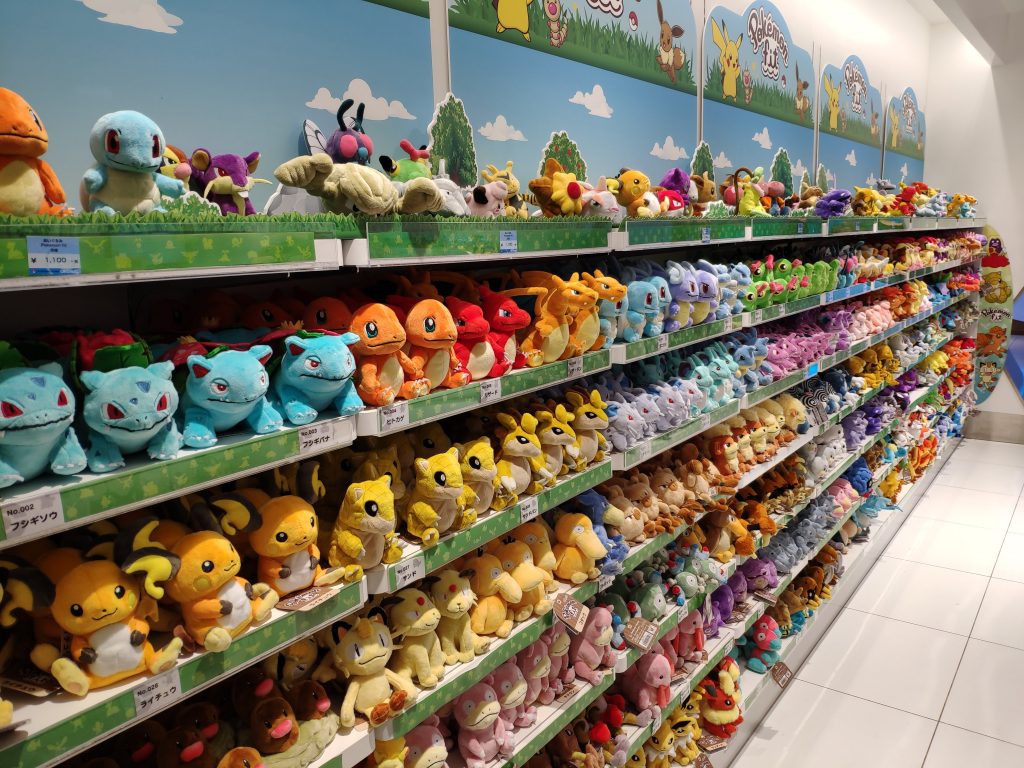 Ages: All (any plush or fluffy fan)
Price range: $ – $$
If you know a pokemon fan they will probably have one thing in their possession that is a fluffy plush pokemon doll, the pokemon universe has hundreds of iconic pokemons to choose from and usually everyone loves the original pokemon line.
Some of the more iconic pokemons to get as gifts can be:
Pikachu plush, eevee plush, and the original trio: charmander, squirtle, bulbasaur.
I would add extra generic one as pokeball plush
This gift is great if you know that the person is a fan of a specific pokemon, he would love getting his favorite one as a soft plushy gift to hug or display.
Prices may vary depending on the size and quality of the pokemon doll but they are usually on the cheaper side of the hobby.
---
4) Pokemon Manga (Comics)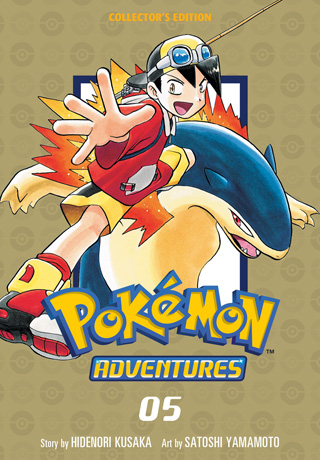 Ages: Teenage – Adults (or anyone who loves reading)
Price Range: $-$$
The pokemon manga series is a nice gift option for a pokemon collector or a fan of comics, the manga is easy and fun to read, showing the journey similar to the animated pokemon show.
The price for any particular manga is cheap (around 10$) . The collection sets with several pokemon manga are a bit more expansive , but they look way better as a whole series on the shelf.
---
5) Pokemon Movies / TV Show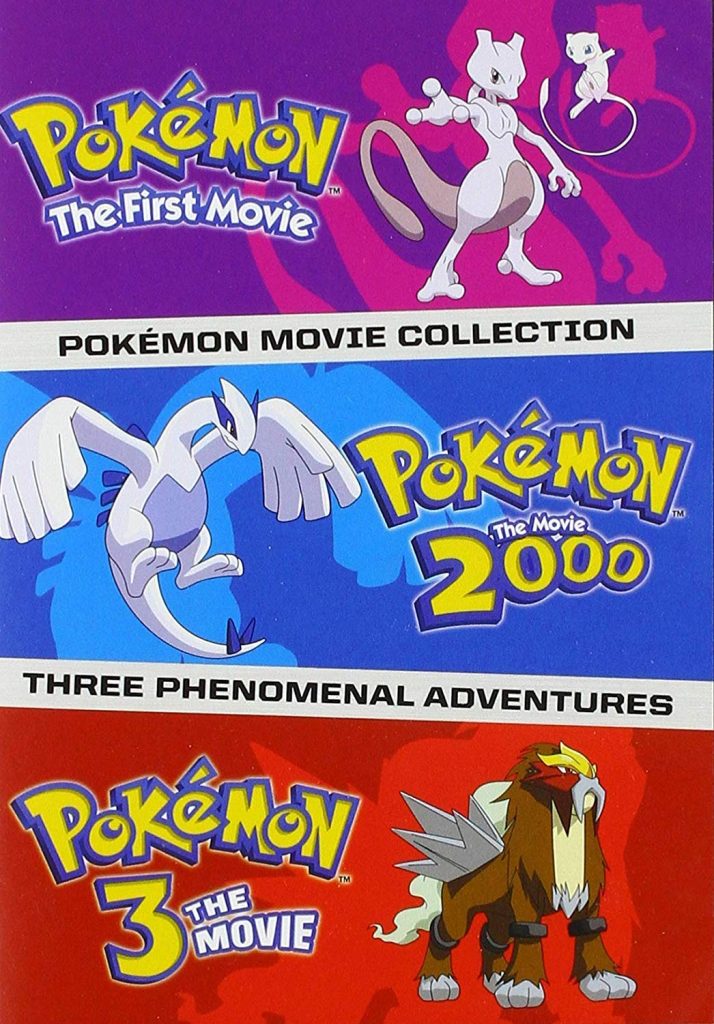 Ages: Kids – Adults (fans and collectors alike)
Price Range: $ – $$$
There is almost no person on earth that hasn't seen at least one pokemon episode or movie during its life, the pokemon brand has really expanded to all kinds of media these days and many fans love to have a piece of the original series in their possession.
For a gift you can get the animated pokemon show collection (or separated), or instead buy the pokemon movies.
The pokemon movies and tv show gifts can be watched at home and also be part of a collection.
---
6) Pokemon Lego (Mega Construx)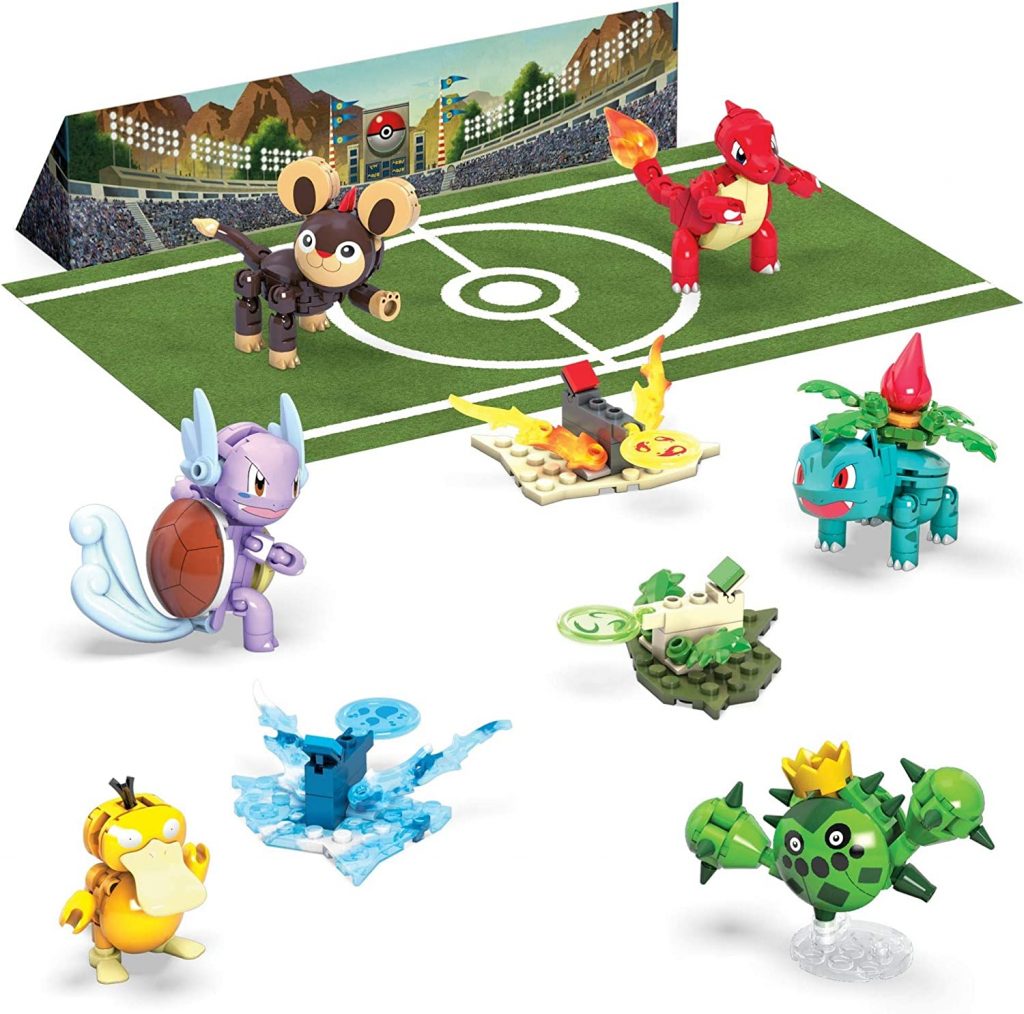 Ages: Kids – Teenage (or any lego fans)
Price Range: $$ – $$$
This gift is especially for lego fans who have the patience to build stuff around, the pokemon lego gift has many shapes and sizes, you can get several iconic pokemons as lego structures and build them from scratch.
This gift option is pretty cool for decoration when fully built and prices can vary between 20$ to hundred or more (depending on the size and lego piece count).
---
7) Pokemon Clothing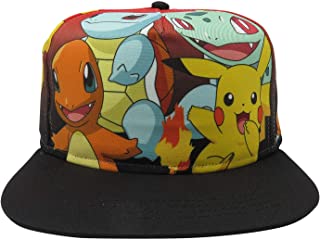 Ages: All
Price Range: $$ – $$$
The pokemon clothing gift option is a wonderful usable gift that can be used on a daily basis, from pokemon shirts, pokemon socks, ties or fashionable bags this gift can be really amazing and useful to pokemon fans.
Because there are many kinds and sizes to pick from, it can be a bit tricky to match the correct size to a specific person as a gift, so be advised.
You can go with the official pokemon products to have the greatest quality but it may be a bit on the expensive side.
---
8) Pokemon Video Games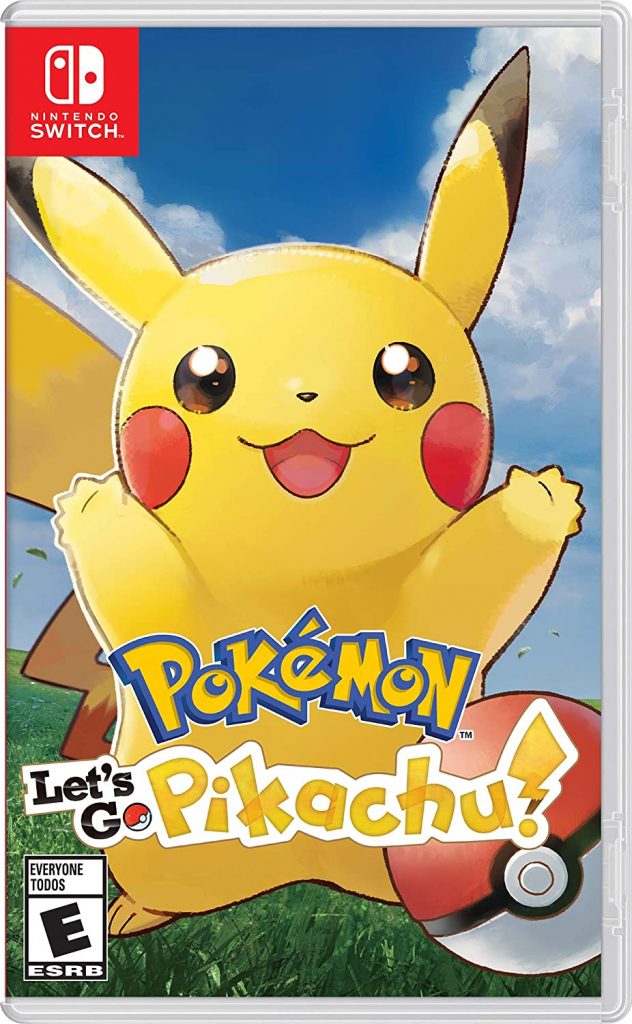 Ages: Teenage – Adults
Price Range: $$ – $$$
The pokemon video games have many frenchies to pick from, but there are usually between 1-2 new games per year.
Before getting this gift for a pokemon fan it is recommended to check if they own that specific game beforehand (so there will be no duplications).
The pokemon video games are fun and enjoyable, some are kinda timeless even after many years.
---
9) Pokemon Figurines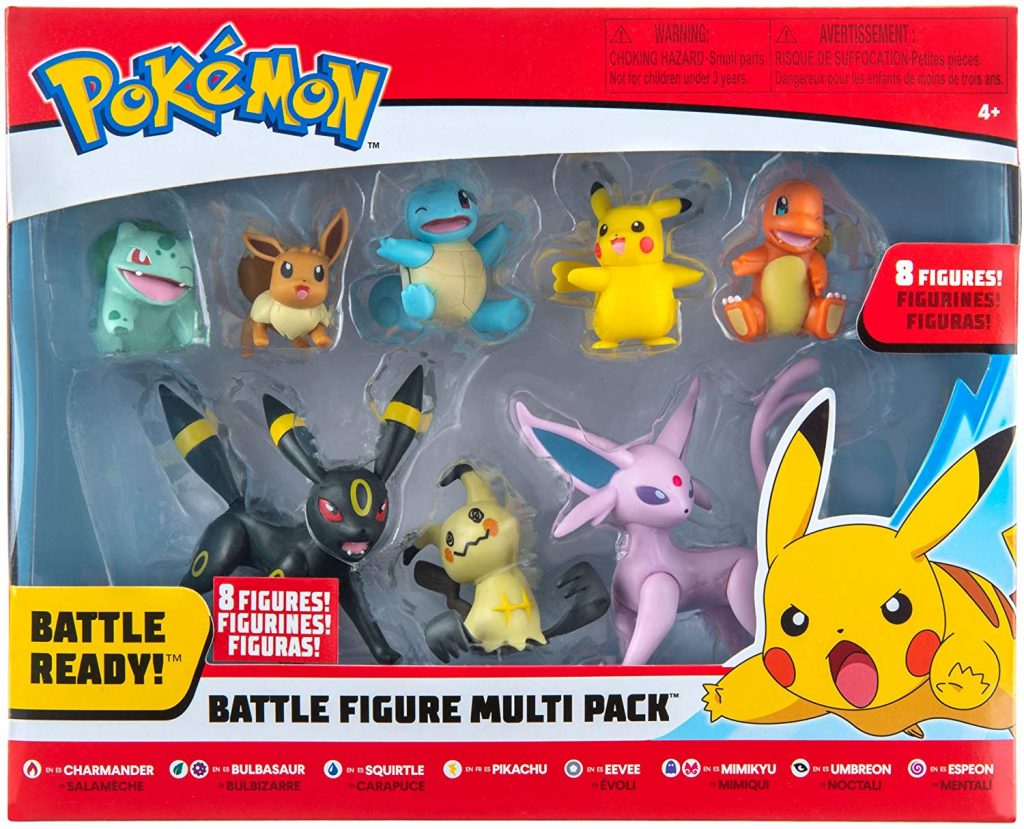 Ages: All
Price Range: $ – $$$
Pokemon figurines come in many shapes, kinds and sizes and each figurine can have several different variations to pick from.
They are a cool decorative gift for pokemon fans to put on the shelf or desk.
There are some official pokemon company ones that cost a lot and there are also some fake variations that are cheap, it's all up to your budget.
In recent years the funko pop pokemon figurines have been a really popular choice for collectors and also as gift options.
---
10) Pokemon Tin Boxes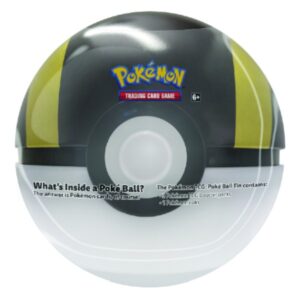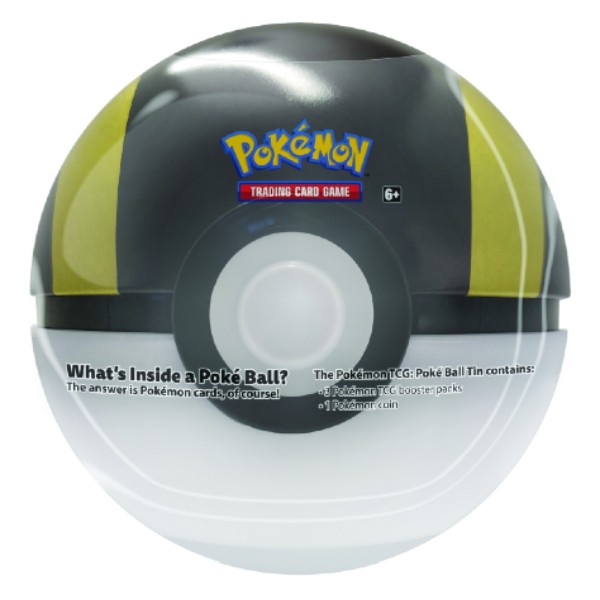 Ages: All (Mustly for specific fans of the pokemon TCG)
Price Range: $
Our final product is another kind of option for pokemon trading card game fans, this option is also great and low budget compared to the first one.
A pokemon tin box can come in many shapes and sized, from pokeball tin that is amazing decorative piece for fans (with cards inside), or the pokemon chest box that comes with many different items and can be used as lunch box or storage unit, and the normal pokemon tin boxes that feature a special card and several packs inside.
The pokemon tins are colorful and already boxed in a way that it looks like a neat gift box on it's own.
---
So What's Now?
Now that we have over 10 great gift options for pokemon fans you can pick the preferred choice depending on the person you are buying for and also the estimated price range the gift is about to cost.
You are welcome to use the links under the products mansion above to get some great pokemon deals.
Hope you found this helpful and that you found the perfect pokemon gift