Pokemon Collection Box Information:
Release Date: October 10, 2021
MSRP pricing: $20
The Lance's Charizard V collection box is one of the earliest product releases of Celebrations, This pokemon bundle features the Trainer's TCG pokemon, as a highlight for the pokemon card history.
The first appearance of owner's pokemons was in the Gym Heroes expansion back in 2000, and this charizard collection is here to celebrate this era with the new pokemon V mechanics combined.
What You Get Inside the Celebrations Lance's Charizard V Collection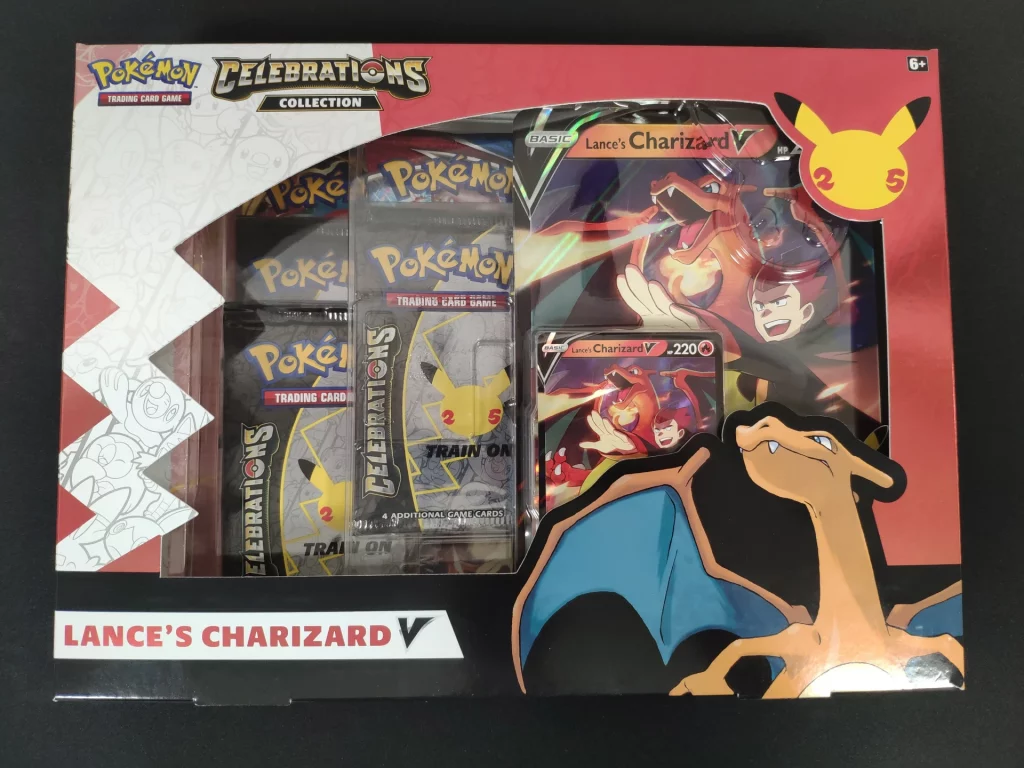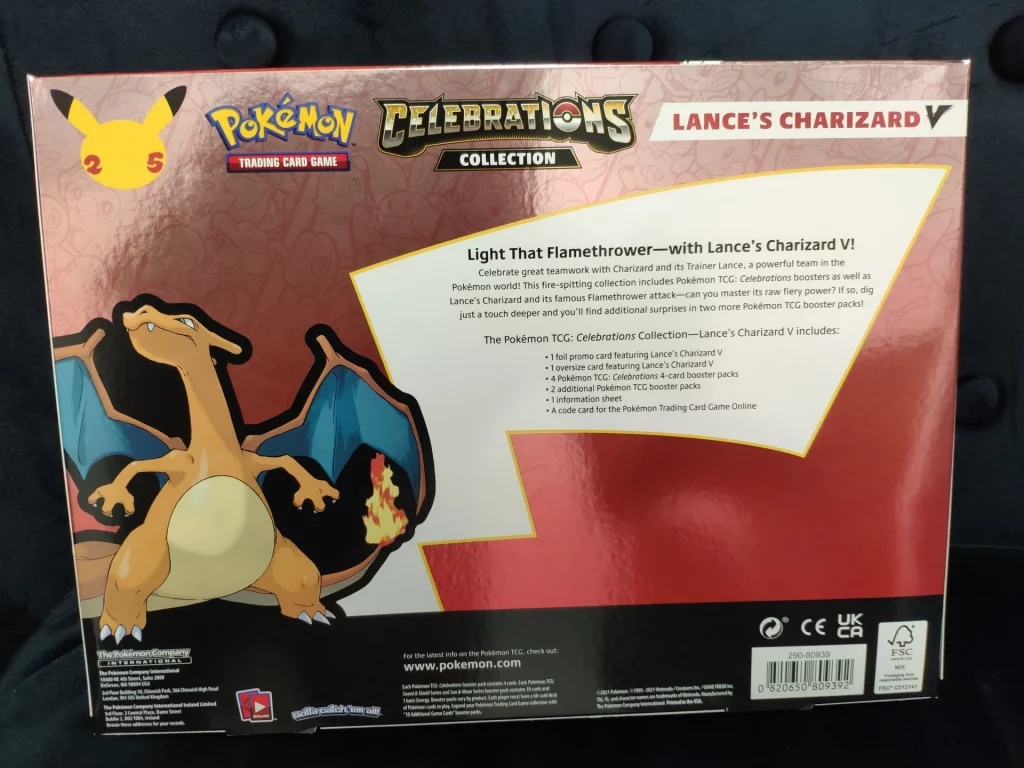 You will find inside the collection 4 Pokemon celebration packs.
2 additional Pokemon TCG packs from recent packs, in my opening I got 1 pack of Darkness Ablaze and 1 pack of Battle Styles.
You will have inside a promo card of Lance's Charizard V (SWSH133)
Jumbo card of the same stats for display.
Pokemon TCG history page, explaining the evolution of the owner's pokemon-themed pokemons.
And a code card to claim in the pokemon Trading card game online.
Below you can check my personal Pokémon TCG: Celebrations Collection Lance's Charizard V Unboxing.
Should You Open the Celebrations Lance's Charizard V Box or Keep it Sealed?
After opening the product for myself I can say that the collection is a very fun experience. You have several different packs inside and also a nice charizard promo card to own.
On the other hand, this collection's appearance is very good looking on a shelf, which makes it a good pokemon collection to keep sealed, for display and also for future profit. And it contains a charizard card, so it's safe either way.
As one of the several new pokemon products for celebrations set, the Lances zard V Collection box is a cool, red and affordable item to own.
If you are looking to buy this collection for yourself, or any other pokemon celebration products, you can use the link below and support this website while doing so.