The Pokemon Mega Construx Lego or Pokemon Lego is a building bricks toy game that can be enjoyed by any pokemon fan that wants a cool pokemon lego display piece.
There are many pokemon themed toys and figurines out there to explore. Pokemon building bricks are some of the most enjoyable and rewarding activities you can do.
What Kinds of Pokemon Mega Construx Are There
Starting from a tiny pokemon lego construx to the largest one there are plenty of model sets to choose from, for example you can check the ones below and see for yourself:
Pokemon Mega Construx Lego Prices
When buying a Pokemon Mega Construx Lego it is actually cheaper than real lego bricks, the manufacturing prices are lower and the brand is less popular than Lego, therefore the mega construx sets are affordable for anyone to buy.
In terms of actual prices they move from several bucks up to 200 dollars for the bigger sets.
Compared to lego sets this one is no brainer, and would easily be triple the price in the other company's hands.
Popular Pokemon Mega Construx Lego Sets
When picking the pokemon legos for a gift of a collection you may want to know about the top options in the market so far.
The mega construx pokemon sets keep expanding and growing in popularity and choosing the optimal one for yourself can be a bit tricky, i placed the top 3 sets below to pick from.
1 – Jumbo Pickachu Mega Construx Set: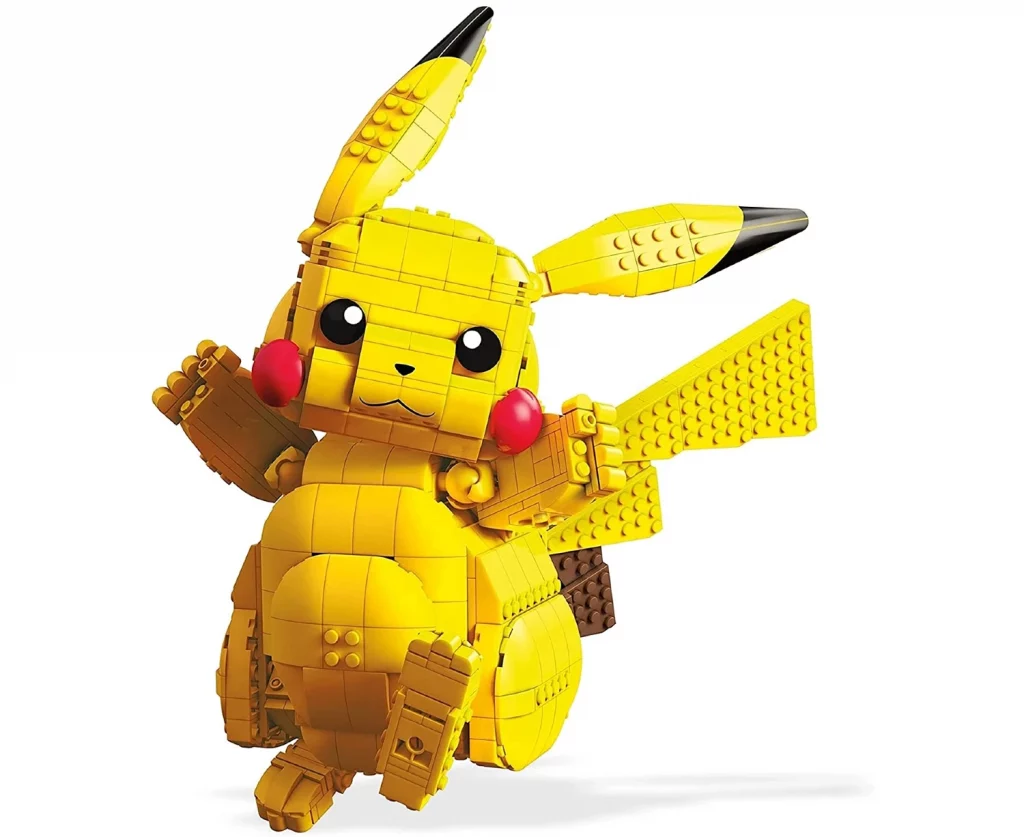 The pikachu lego is the most iconic of them all so it's no surprise to see him as the number one pokemon lego set to pick from. He is also the largest building lego set of pokemon you can get at this moment, with 825 lego bricks.
2 – Charizard Lego Set: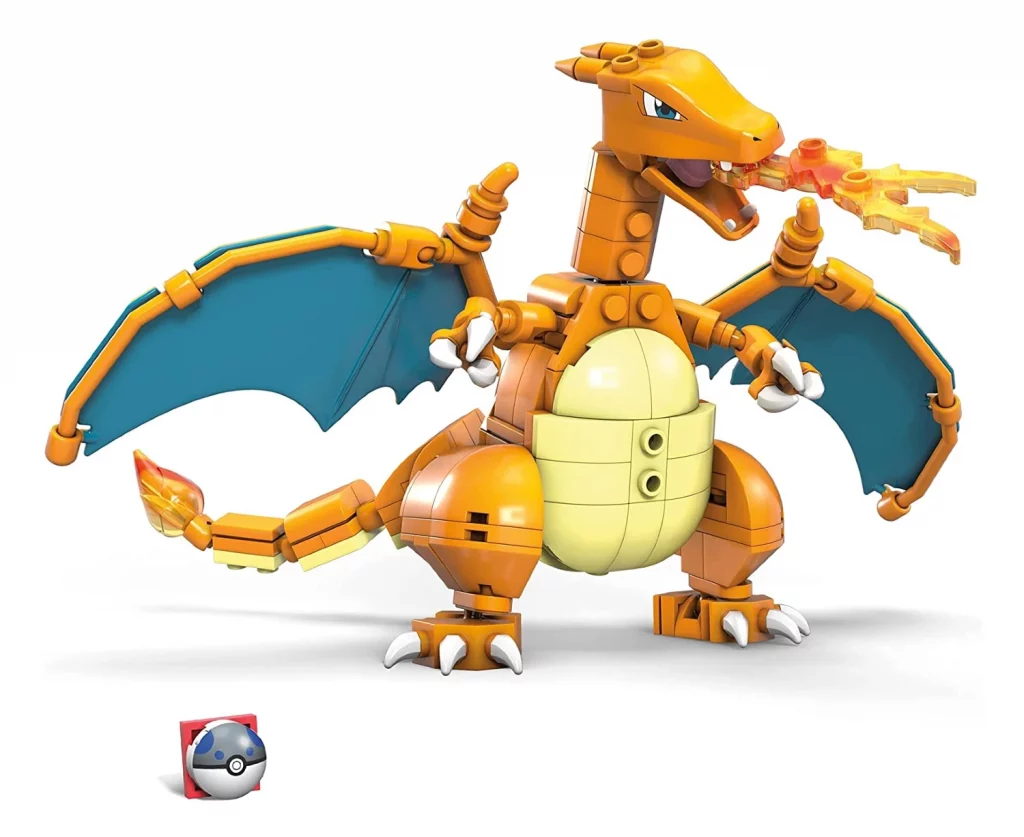 The Charizard mega construx set is a fan favorite choice with 223 pieces to use; he is considered a medium sized pokemon logo and very cool decorative piece for fans of the red fiery lizard.
3 – Mega Construx Pokemon Kanto Region Team: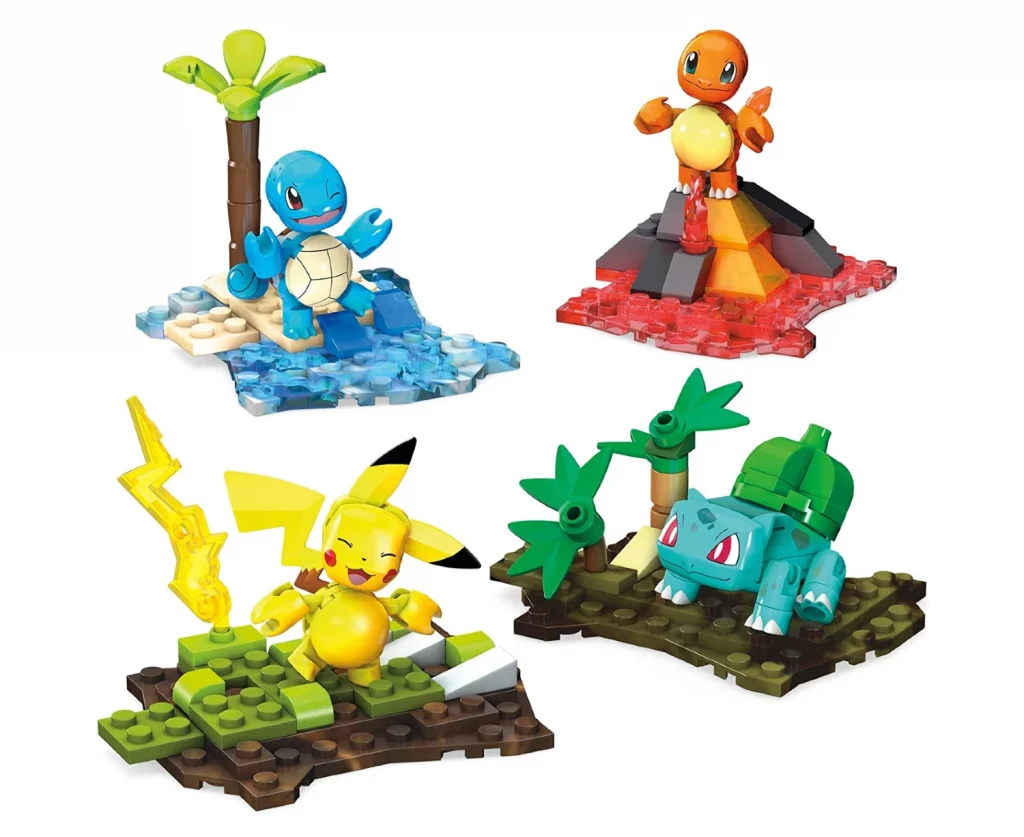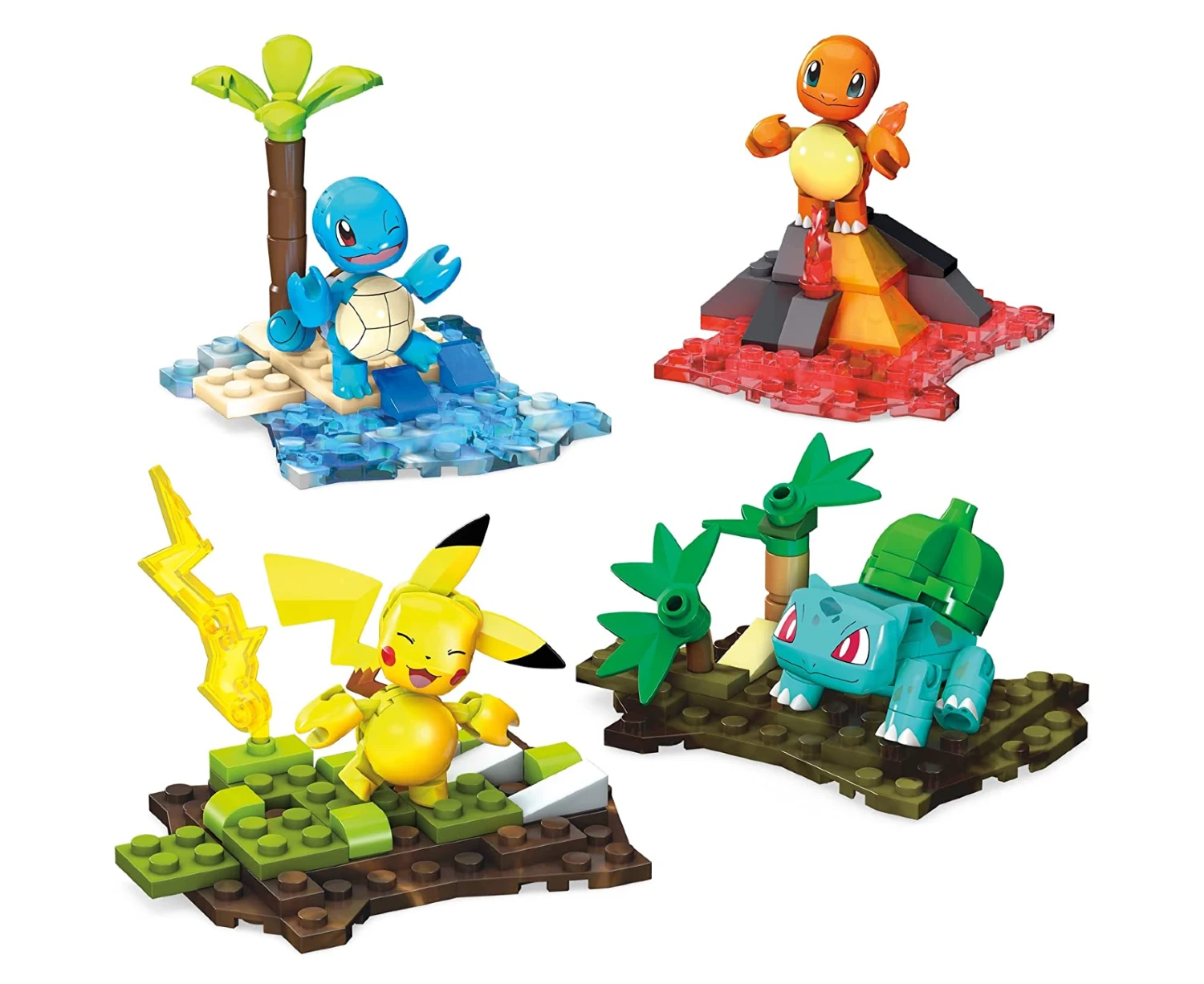 The original pokemon starters with the iconic pikachu in one set makes this the number 3 best picked mega construx pokemon set ever.
This set contains 130 bricks in total, it is a perfect easy to build pokemon lego set by any level of fan of legos.
Pokemon Lego Closing Comments
The building pokemon sets are fun and popular items you can get for gifts and collection display pieces on a shelf. The mega construx is a cheaper alternative to real lego and therefore the prices are way more attractive to everyone.
I enjoyed building them and it is easy to recommend them to any lego or pokemon fan.
Hopefully the information was helpful to you, if you like to get your own pokemon mega construx lego you can use the link below to buy them.
Pokemon Lego FAQ's
Does The official Lego Brand have Pokemon products?
Not Really, the official partner with the pokemon company is the Mega Construx and therefore is known as the lego pokemon although it is not officially really lego bricks.
What is the largest pokemon Lego set?
The biggest pokemon mega construx set is the "Jumbo Pikachu" and it contains 825 Pieces to build with.