Sword and Shield is an amazing set to collect as a Pokemon fan, it marks the beginning of a new era and it presented us with new Pokemon to collect and mechanics to play, i have gathered a short list of the Top Sword and Shield Cards to own.
Below I have listed my top 5 picks from this set, the order they are set is irrelevant and I also choose cards not necessarily based on the price or playability, mostly based on the art style alone.

If you are looking for the full list you can check the entire pokemon sword and shield card set.
Get Pokemon Cards Below:
The Top Sword and Shield Base Cards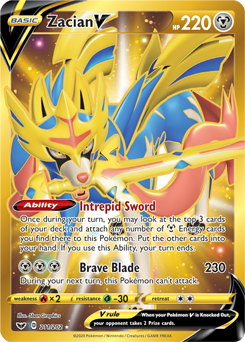 Zacian V (GOLD VERSION) 211/202
Let's Start with the iconic new legendary pokemon – Zacian V, in its glorious golden card form, out of the 3 versions in this set i think the gold one has the best textures and appeal, Just a great card to have in your pokemon card collection.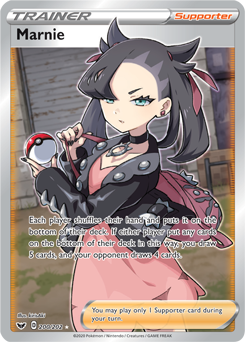 Marnie (Full Art) 200/202
The new girl in town, Marnie is important to the Pokemon anime and the TCG as well, with cool black and pink style she is my pick for the best trainer card in this set you can collect.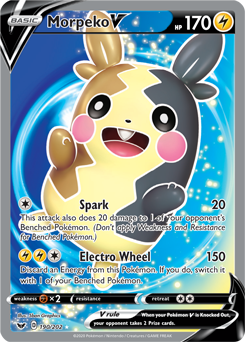 Morpeko V (Full Art) 190/202
My Cutest pick from this set and also the previous pick pokemon partner Morpeco V, hamster like pokemon resembling pikachu, this one is my preferred version of this set.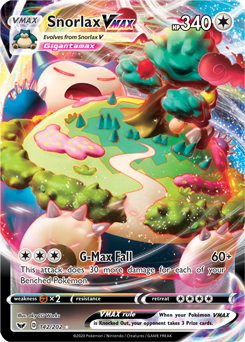 Snorlax VMAX 142/202
Snorlax Vmax is my pick for the best Vmax card to date and also it is such an iconic pokemon on it's own, in his vmax version, he is the biggest we have ever seen him growing a garden on its belly, wonderful card to own.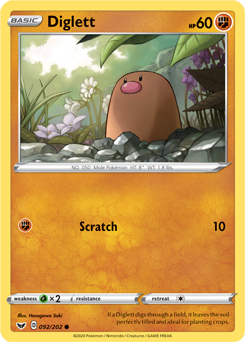 Diglett 92/202
Simple Pokemon common, but has a lot of life in it, Diglett art is just beautiful showcasing its natural habitat and great piece of nature from his perspective a card i always like to encounter in a pack.
And That's it for now, my best 5 pokemon cards picks to own from Sword and Shield base set.
If you want to support this site and get a chance to own the cards above you can click below to go buy a pokemon Sword & Shield packs.