What do you get inside the Morpeko V-Union Playmat Box?
4 foil black star promo cards of morpeko v-union (SWSH287-SWSH290)
1 regular promo card of Professor Burnet (SWSH167)
1 Awesome Playmat of crown zenith featuring marnie and morpeko!
1 Jumbo pokemon card featuring morpeko v-union
5 Pokemon TCG booster packs from crown zenith set
Code card for Pokemon TCG Live (Online Game)
Please Note: the US version have 2 extra packs + pin of morpeko (you can find link below).
Crown Zenith Morpeko V Union Premium Playmat Collection Unboxing
Live Opening of the Morpeko V-Union Playmat Box, You can check the pull rates and packs you are about to get inside:
Additional Product Details and Information:
Item Dimensions: 9 x 15 x 3 IN
Materials: Paper
Recommended Age: 6+ Years
Item Weight: 7 OZ
The item in the video above is the european version which is a bit smaller then the US one.
For short in the US version one will have an extra 2 packs of crown zenith and a cool morpeko pin!, both are really great to open or keep sealed.
US version of the morpeko playmat collection from crown zenith with pin and extra packs: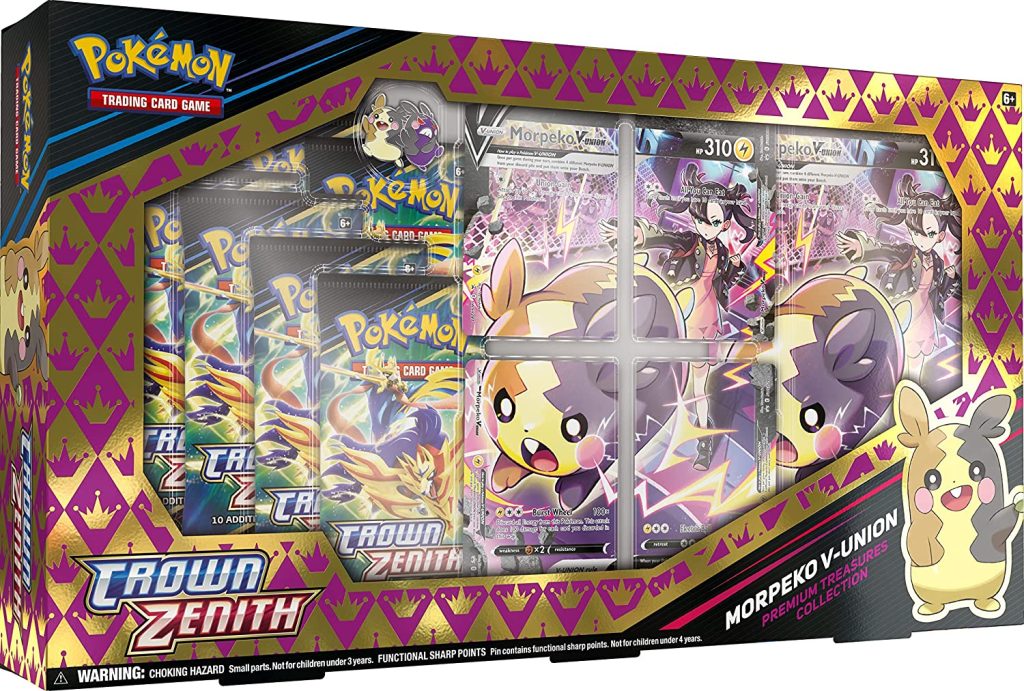 The Crown Zenith Playmat of Marnie and Morpeko: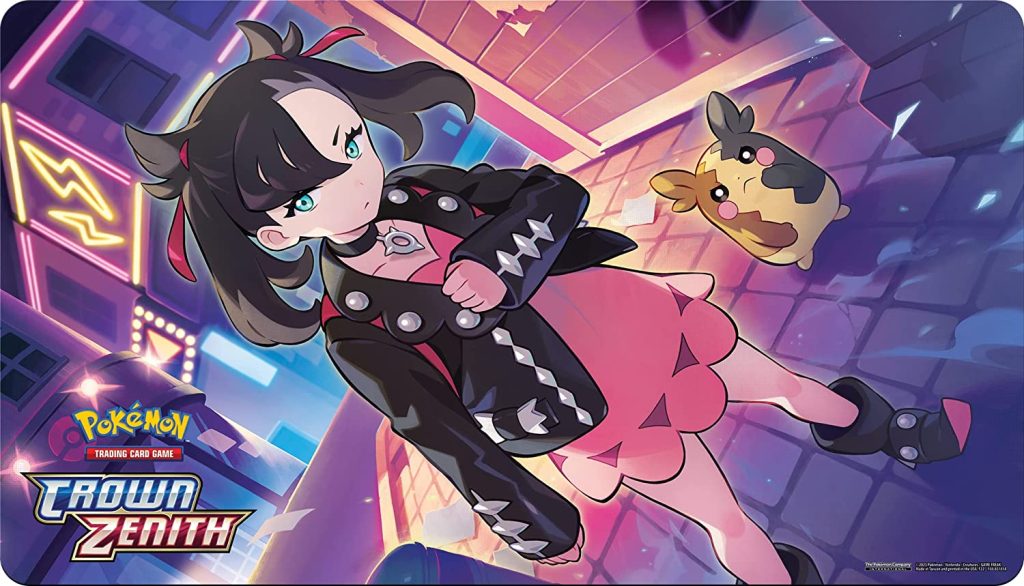 Image of the V-Union Morpeko you get inside: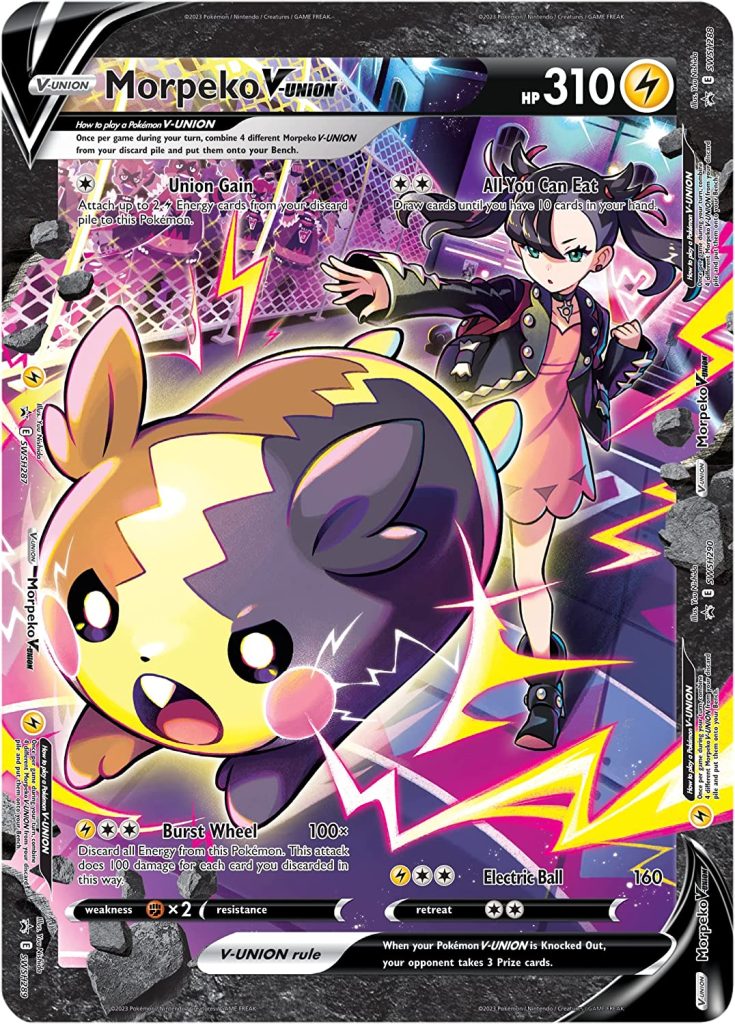 Buy The Pokemon TCG: Crown Zenith Premium Playmat Collection Morpeko V-Union Online: