Pokemon Collection Box Information:
Release date: November 01, 2021
Msrp pricing: 80$
A bit of history for that particular promo card, the card was originally released in the Japanese pokemon set (SM12a) and got to English printing later than anyone would expect it to, overall the charizard and reshiram GX golden card is a tag team pokemon card that already finished it's playability purposes.
What You Get Inside the Reshiram & Charizard-GX Premium Collection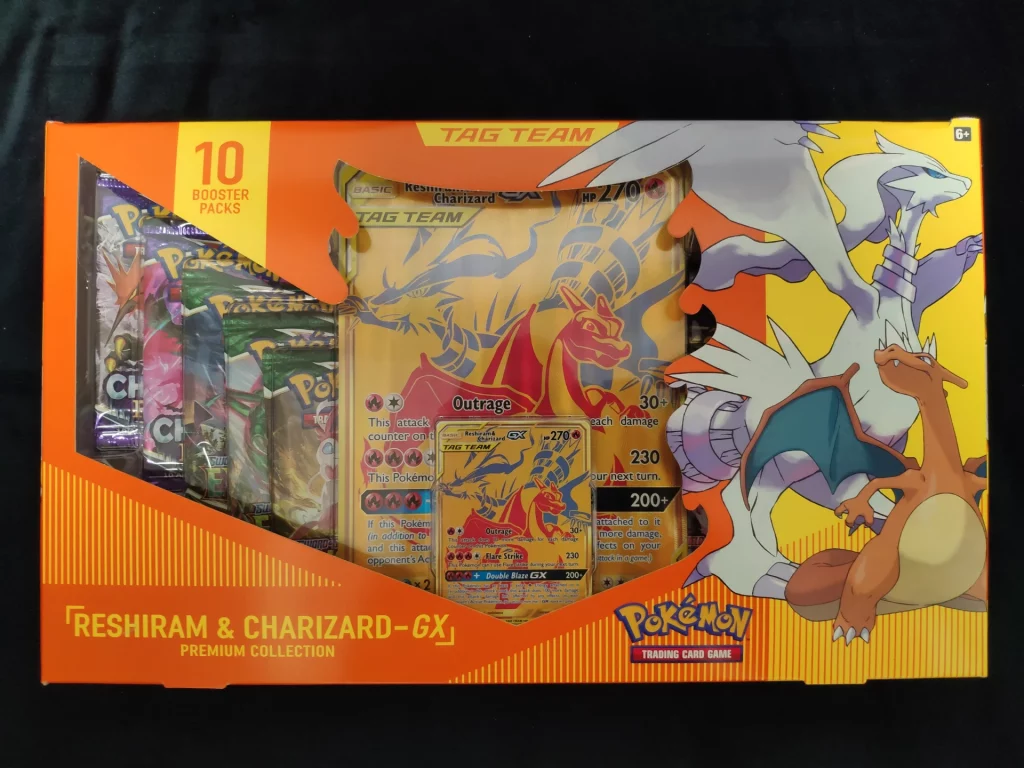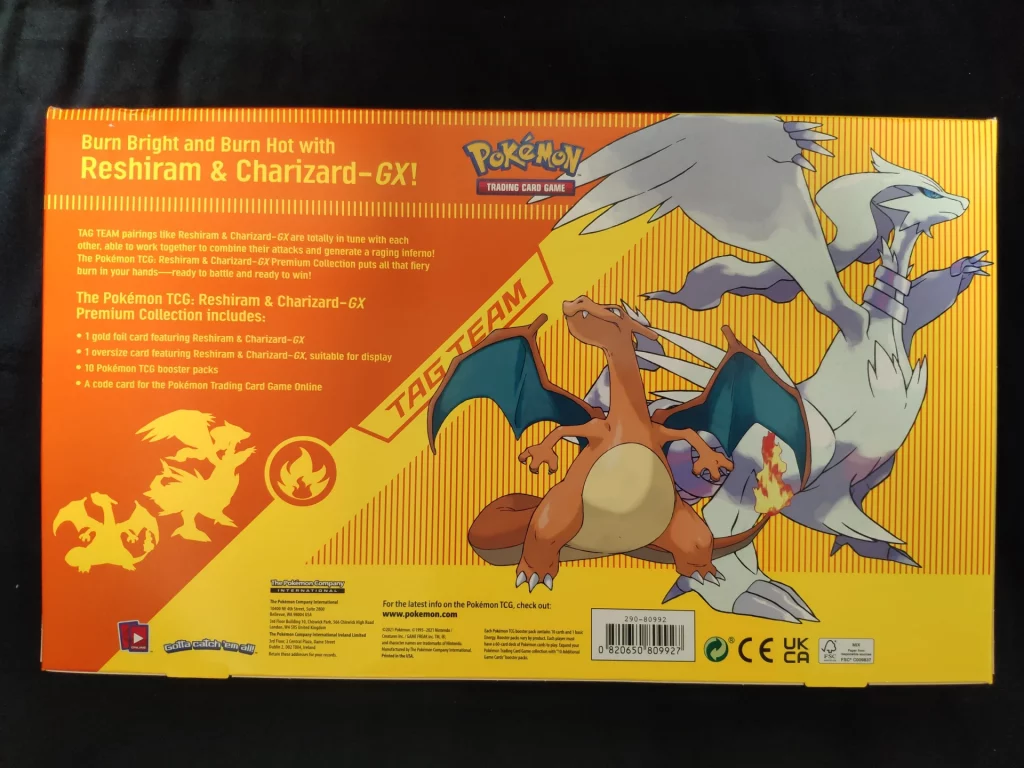 Like any other premium collection from pokemon you will get a big and fancy collection box to open, inside the premium collection you can find the contents below:
10 pokemon trading card game (TCG) packs from the latest sets. In my unboxing video you can see I got 5 packs from chilling reign, 3 packs of evolving skies and 2 packs from vivid voltage.
Along with the packs, you will receive 1 golden promo card featuring Reshiram & Charizard GX, full art and textured.
The promo card belongs to the sun and moon promo collection set (SM247).
You will get a jumbo card with the same stats like the promo card that is great for display purposes.
Note that the jambo card is a bit bigger than regular pokemon jumbo cards these days.
And finally 1 pokemon TCG online code card to claim in the game for the virtual promo card.
You can check the video below for my personal Pokémon TCG: Reshiram & Charizard-GX Premium Collection unboxing.
Should You Open the Reshiram & Charizard GX Box or Keep it Sealed?
In my opinion, the main purpose to get this collection is merely for the promo card inside.
The pokemon packs can be acquired from other places (such as our pokemon deals page), and the collection box is not as unique to display like other pokemon premium collection sets in the past.
So bottom line, if you are looking to collect the entire sun and moon promo set, it's recommended to open it up or try to get the single card alone.
If you are looking to buy this Reshiram and Charizard GX collection box you can use the link below and support the website while doing so.