The pokemon world has never been more edgi and square, rejoining the original 151 pokemons from the first generation in a new cube style action adventure for the nintendo switch – Pokemon Quest.
The Pokemon Square Characters ruled out in 2018 on the Nintendo Switch platform and mobile devices to massive success among pokemon fans.
In this review you will learn what this game has to offer and why you should download pokemon quest and try for yourself.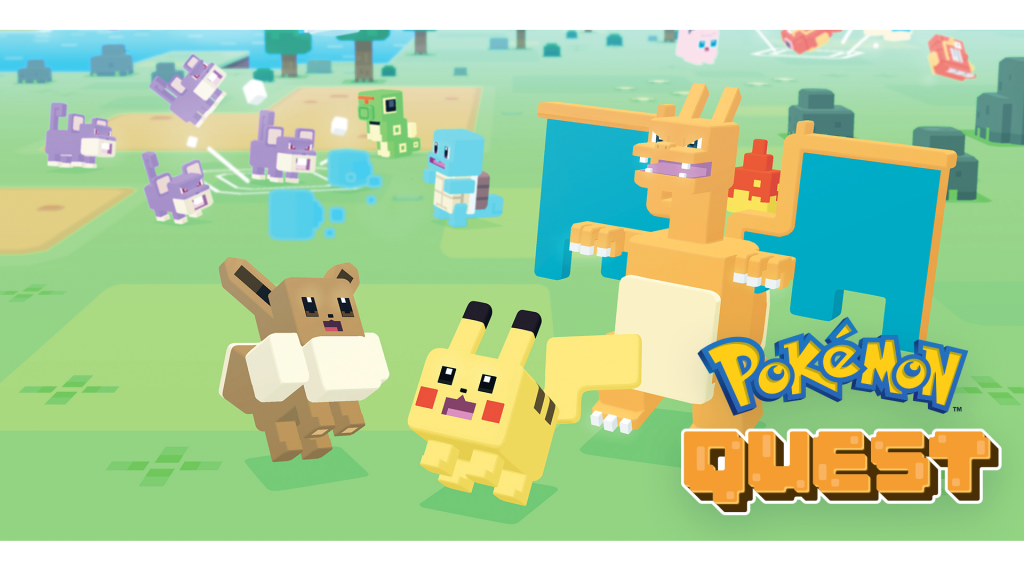 What is Pokemon Quest
Pokemon quest is a small app game you can download for free on the nintendo switch or from the google play store.
You will embark on an adventure with cute pokemons, start exploring different regions and fight with a team of 3 pokemons together, battling bosses and catching new pokemons to join your team for the next explorations.
Gameplay
The game is relatively difficult to beat, you will have to explore areas of the game over and over to level up and get stronger before advancing to other new regions in the game.
The only thing that can slow you down is the action bar that charges with actual time, that means you will have to play for a short period of time and wait several minutes before embarking on the next quest.
This works well with the nintendo switch pick and play approach, and prevents addictive play.
The overall game is simple, you will assign a team of 3 pokemons, each has specific attack commands (two attacks) you can click anytime when ready, there is a bit of a learning curve so you will have to pick the right team and remember the pokemon weaknesses and advantages to move ahead faster.
Pokemon Quest is a free pokemon game to download! All you need is a nintendo switch console / Phone and some free time to play.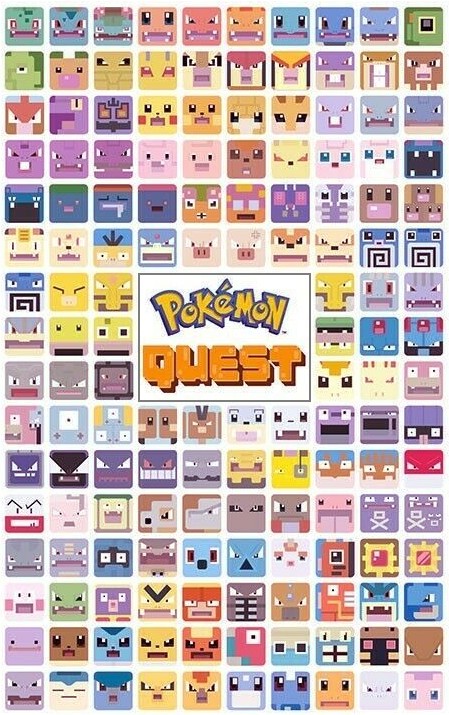 The Style of Pokemon Quest
The best thing in my opinion is the new approach to the pokemon world, every pokemon and environment in the game is cube themed, it's fun to see your favorite pokemon move around as blocks.
The style of the pokemons in this game draw inspiration from minecraft designs, and world, and that actually works really well.
Pokemon Quest Merchandise
After the release of the pokemon quest game, the cute cube designs of the pokemons have been promoted as many kinds of entertainment.
You will be able to find cube pokemon pillows, pins, miniatures and much more.
Overall pokemon Quest is a fun game to try and play from time to time, after finishing the game it still leaves some taste for more pokemons, and more cute cube designs.
We will have to wait and see if Nintendo will grab this franchise and create a sequel.