Pokemon fun packs have 3 cards compared to 10 in normal booster packs.
They are official pokemon products to promote new sets in the TCG.
Below we will go over what can you get inside, live opening of some fun packs and even ways to buy and get them.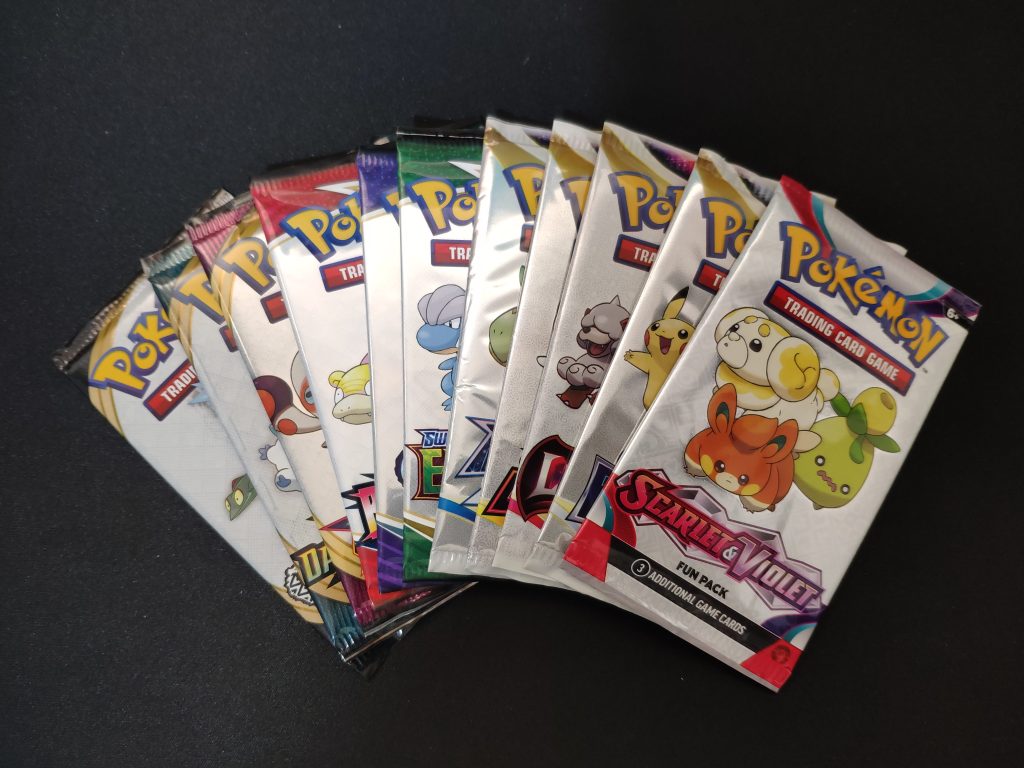 What are Pokemon Fun Packs?
Pokemon fun pack is a small promotional item that is given for free when a new mainline pokemon set is released.
In every fun pack you will always find 2 random common pokemon cards from the set, plus an additional reverse holo card that can be either common, uncommon or rare (can be pokemon or trainer card).
Pokemon Fun Packs Opening
Where Can You Buy or Get Pokemon Fun Packs
If you are looking to buy pokemon fun packs you have several options.
Ask your local game store if they have them, in some cases you will get 1 for every certain amount of money spent at the store.
You can find some pokemon fun packs in the secondary market, usually ebay will have the option to buy them in from private sellers.
The last option is to get them inside a pokemon holiday calendar tcg product:
Summary
The pokemon fun packs are a nice little idea, although you can't get inside something really rare, they still can be used to complete a pokemon master set pretty fast and cheap.